Carmela's Chicken.  Sounds innocent enough, right?  That's what was on the lunch special at Macaroni Grill one day after a quick dentist appointment with the kids.  I thought I'd try it.
     OH! MY! GOODNESS!
    I wasn't prepared to be whisked away into foodie nirvana on a Thursday at noon.  Whole Wheat Carmela's Chicken is a  heavenly concoction of tender chicken, mushrooms, caramelized onions, and pasta  –  all perfectly doused in a Marsala cream sauce.  I wasn't expecting such decadence.  I simply had to produce this in my own kitchen.  The biggest change I wanted to make was to substitute whole grain pasta for the processed variety found at Macaroni Grill.  Here is a cleaner eating take on the dish:
Ingredients:
3 large onions, cut into very thin slices
1 stick butter
1 TBSP olive oil
8 ounces fresh mushrooms, chopped OR 1 oz dried mushrooms (reconstituted according to package directions, chopped)
10 cloves of garlic, finely minced
16 ounces raw chicken breast, thinly sliced
1 3/4 tsp salt
1/2 tsp freshly ground black pepper
1 tsp Sugar in the Raw
8 oz Marsala cooking wine
16 oz heavy whipping cream
16 ounces whole wheat  pasta (prepared according to package directions)
2 ounces Parmesan cheese
1/4 cup of fresh basil, sliced into thin ribbons
1/2 cup sun-dried tomatoes (optional)
Directions:
1. First, caramelize the onions.  Place the onions in a large saute pan and cook over low to medium heat for about 45 minutes, stirring occasionally.  The onions will become a rich, deep brown.  You may splash a little water in from time to time to prevent any scorching.  This is also a sign that you might want to turn the heat down a bit. Low and slow. That is the key to perfectly caramelized onions.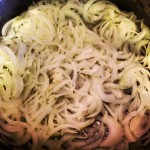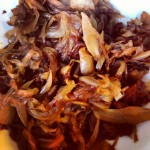 2.  Remove the onions to a separate bowl.  Add the butter and the olive oil to the pan and swirl until all of the butter is melted.  Add the mushrooms and saute over medium heat for about five minutes.  Add the garlic and saute two minutes more.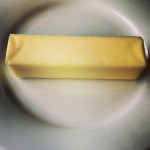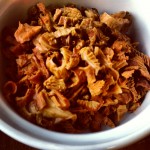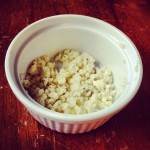 3. Add the chicken, salt, pepper, and sugar to the hot pan and saute for about five minutes, or until all of the outer pink has disappeared.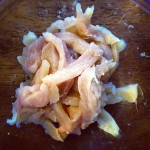 4. Add the wine and bring to a low simmer.  Allow chicken to simmer in the wine for three minutes.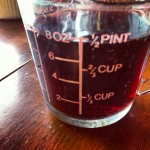 5. Add the cream.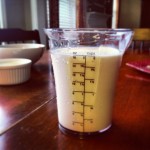 6. Add the onions back to the sauce pot. Bring mixture to a low simmer.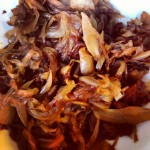 6.  While keeping the sauce at a very low simmer, prepare the pasta in a large, separate pot according to package directions.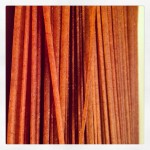 7.  Drain the pasta.  Dish up the pasta into individual serving bowls.  Ladle the cream sauce on top of each serving.  Garnish with Parmesan Cheese, Basil, and Sun-dried tomatoes, if desired.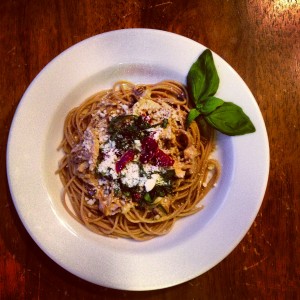 8.  Sit down and be prepared to enjoy some of the most heavenly pasta on the planet. You'll see!