We are all moved in and enjoying our new home but haven't found much time for blogging the last few months.  Our commitment was to blog the entire process so I decided to go ahead and knock out one more blog post this weekend.  In this post are the pictures of the bathroom vanities and links to the instructions to build the vanities yourself.  We saved an amazing amount of money by building some of our own vanities.  If you like a farmhouse or rustic style then I highly recommend these homemade vanities as an alternative to expensive manufactured vanities. 
I have to confess that I lacked the confidence to build all the vanities myself.  Bethany talked me into building the vanities for the powder room and guest bathroom, but all of the other bathroom vanities were either custom built (Joe Gavalas of Marilynn Enterprises) or semi-custom manufactured vanities. Joe's cabinets are beautiful, just like the custom kitchen cabinets he built for us.
This is what the semi-custom manufactured vanities in the kid's rooms look like: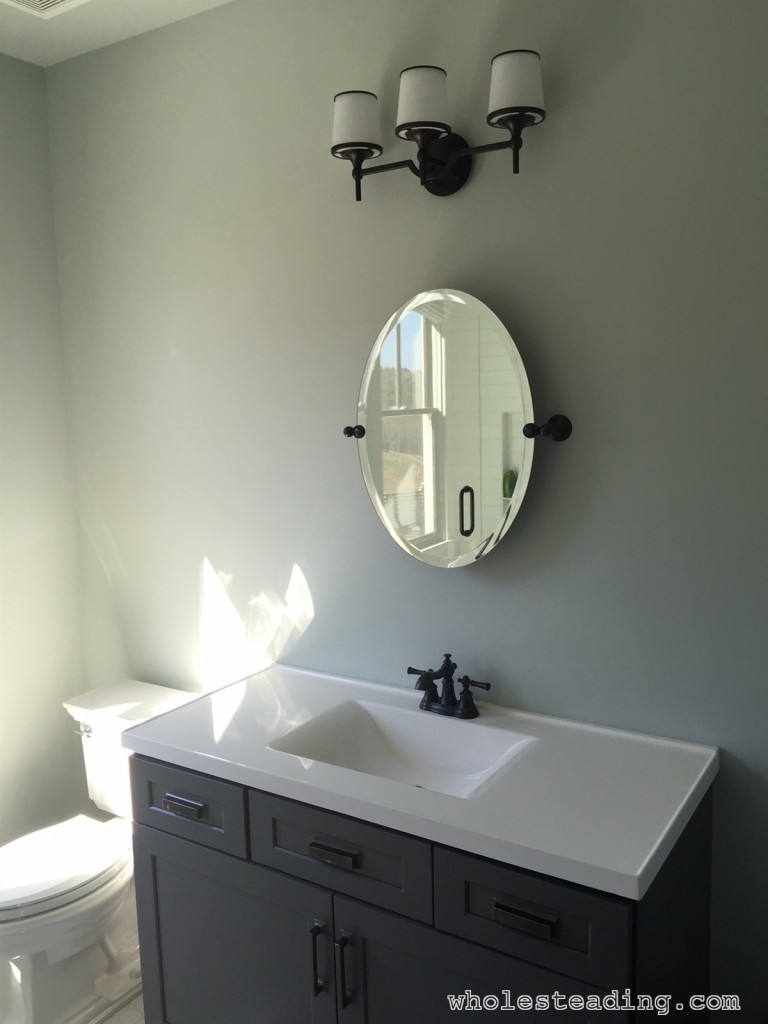 Here are some pictures of the Master Bedroom vanities (custom built by Joe Gavalas of Marilynn Enterprises):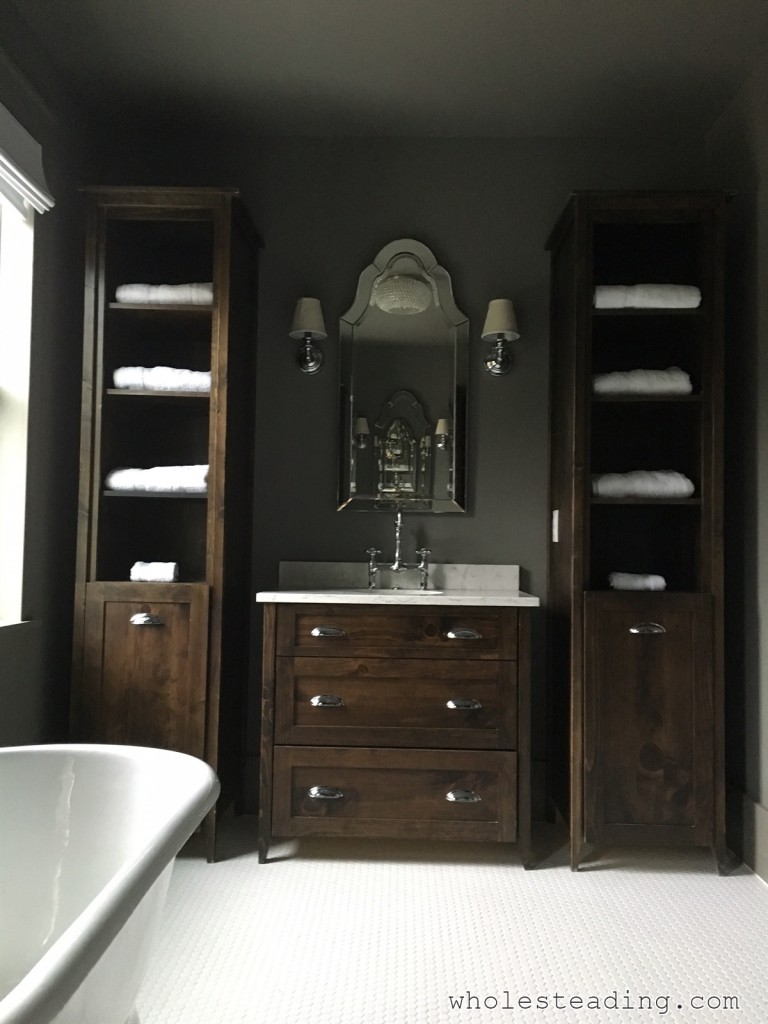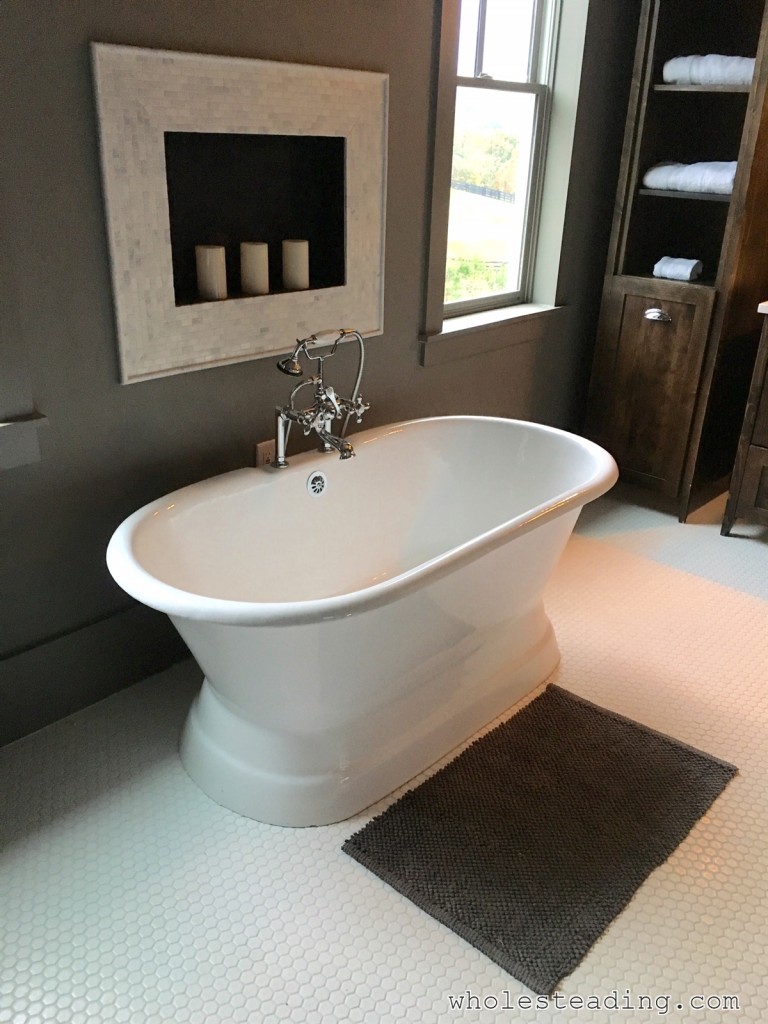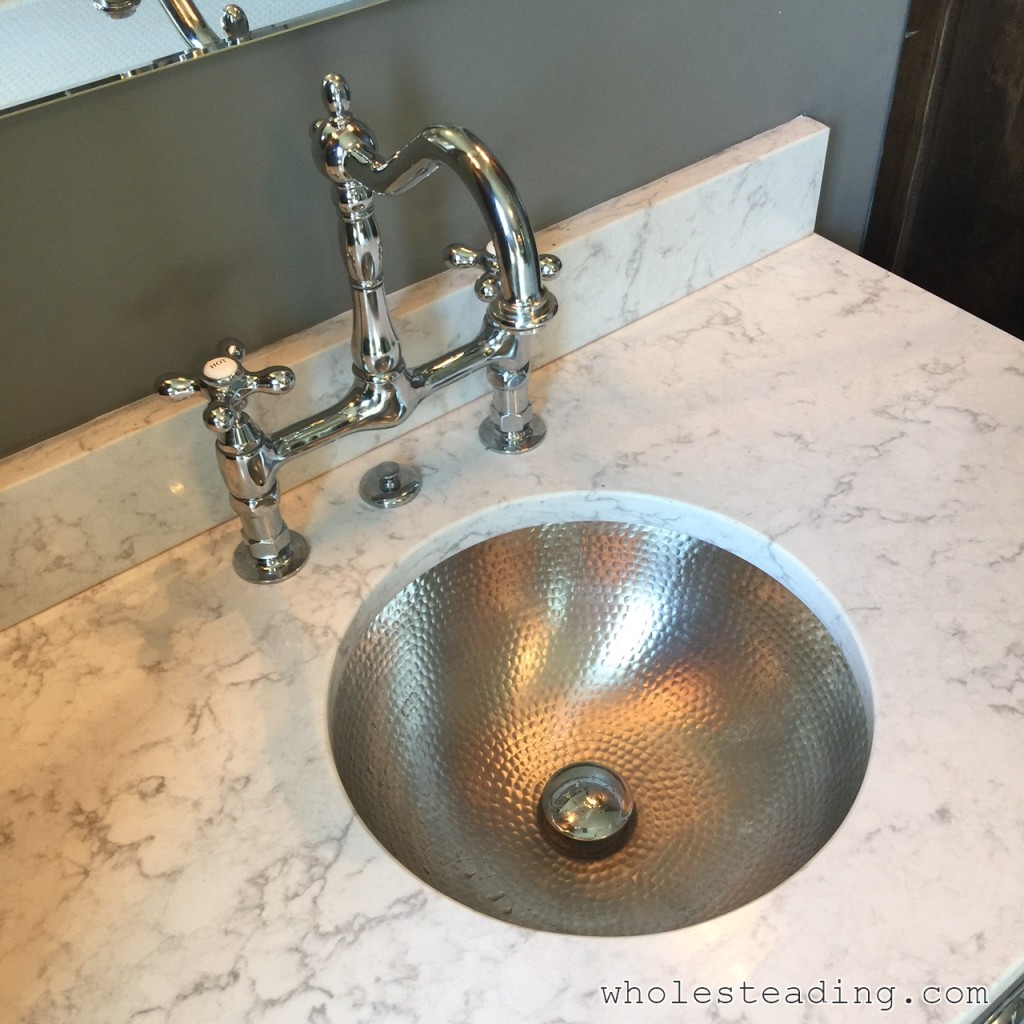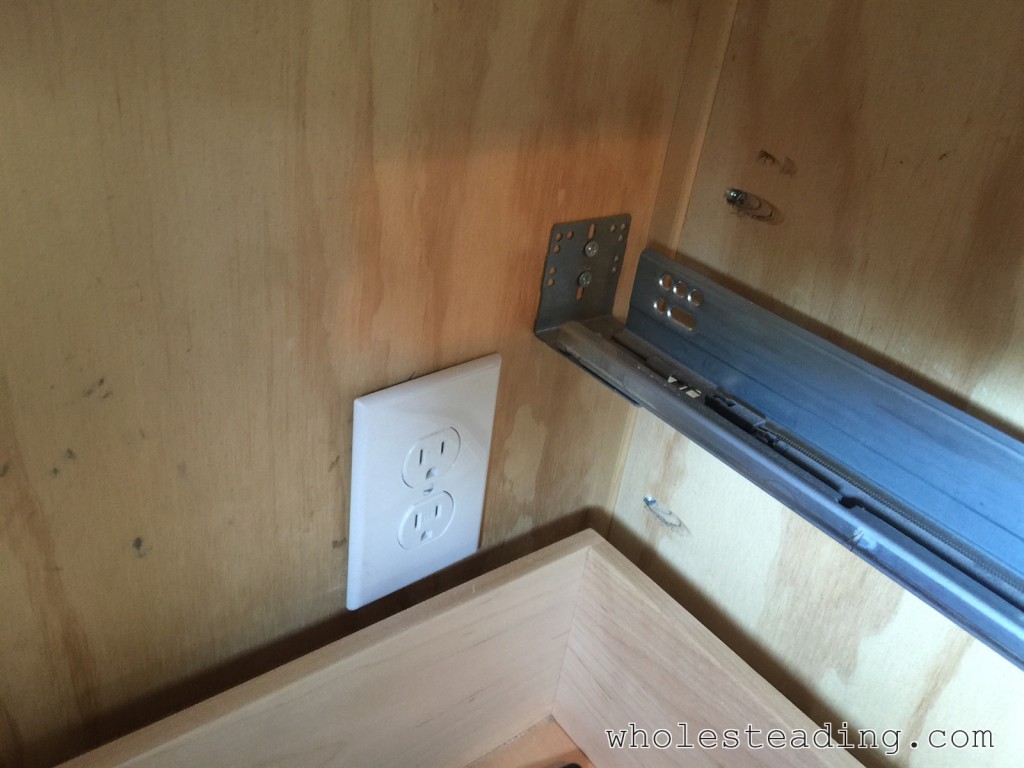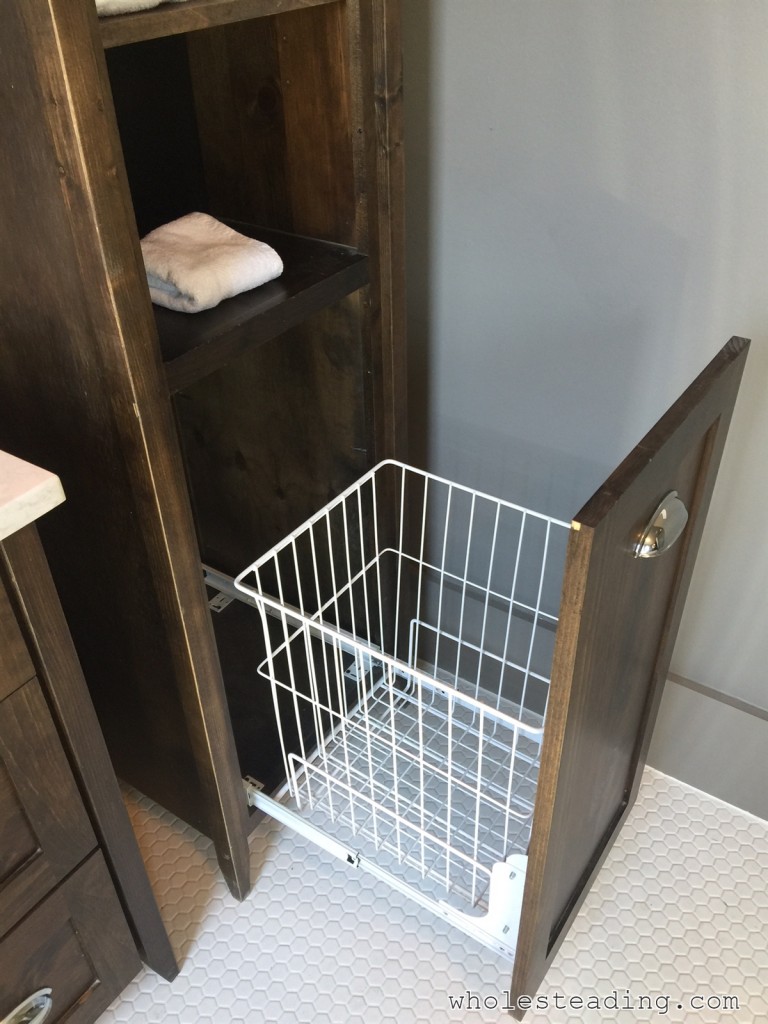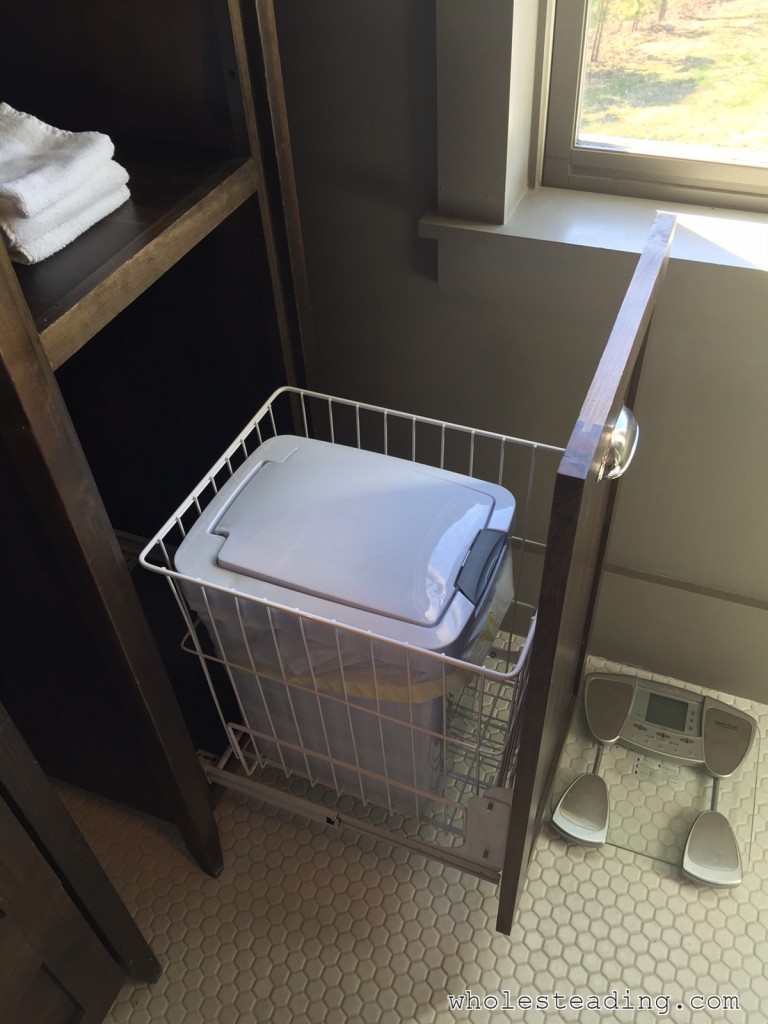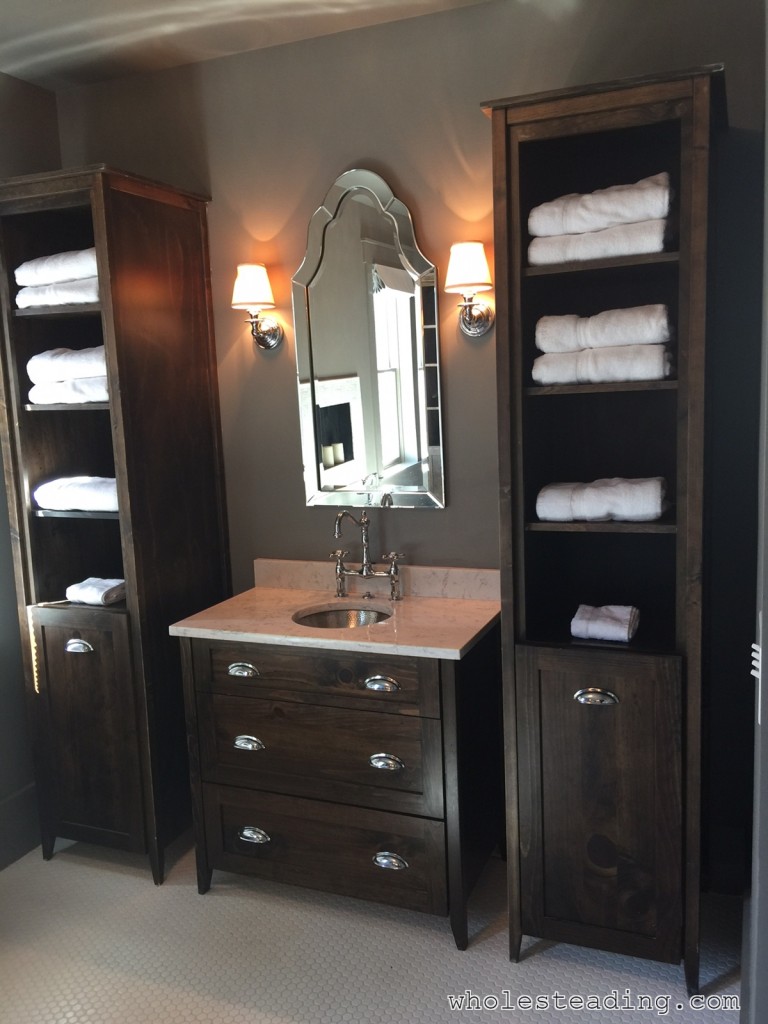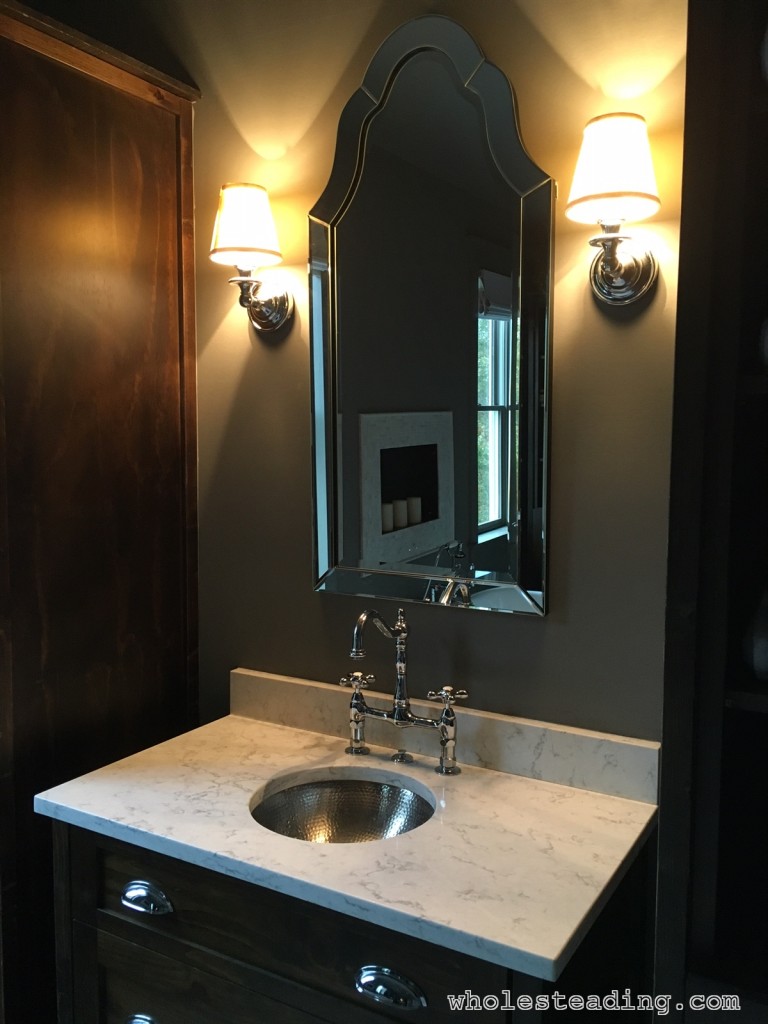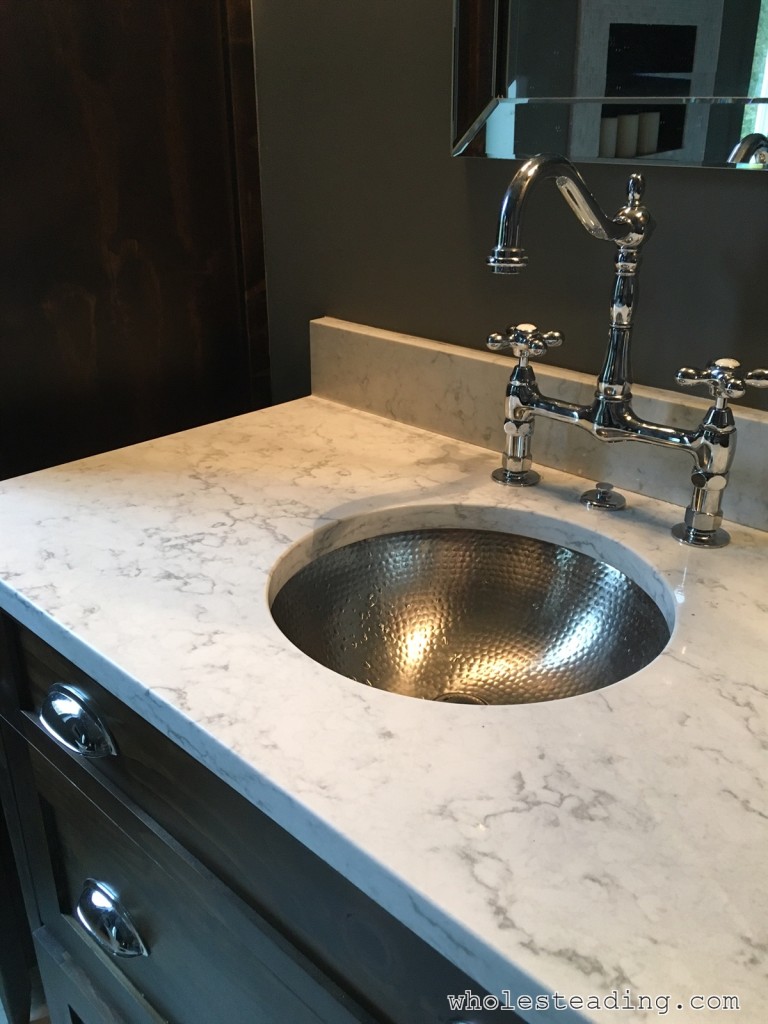 The remaining two vanities were homemade.  I had Bethany sketch on paper what she had in mind and then I mocked the designs up in SketchUp.  I picked up the wood from Lowe's and then built them in the garage of the rental we were living in while our house was being built.
Here are some pictures of the guest room vanity: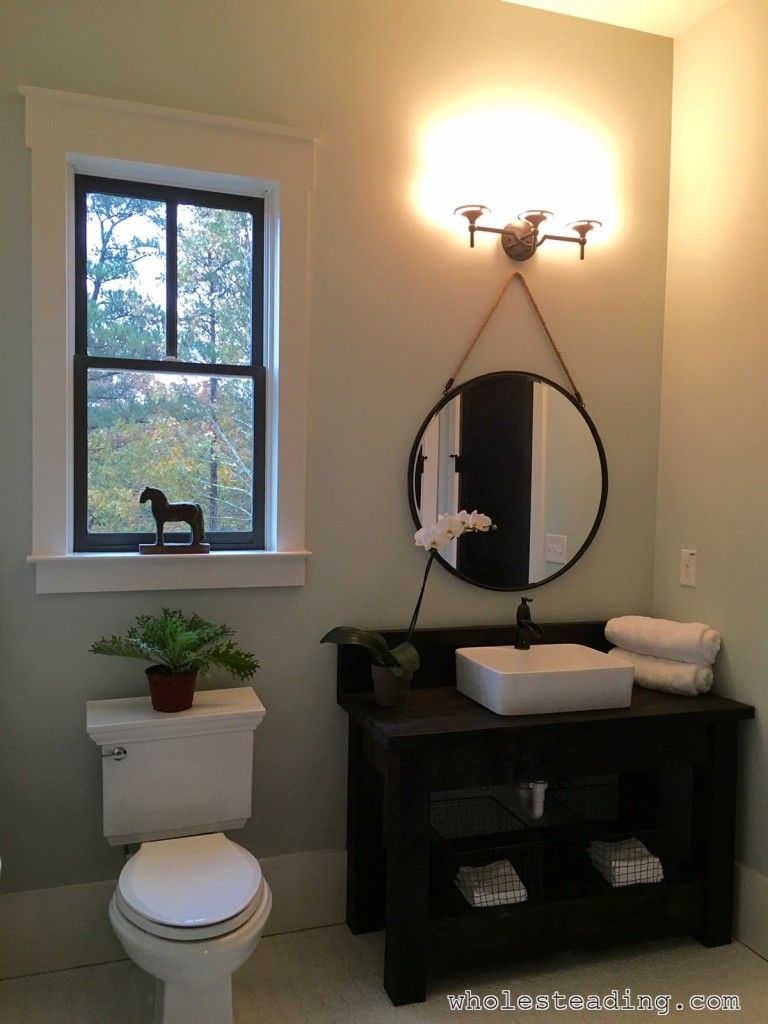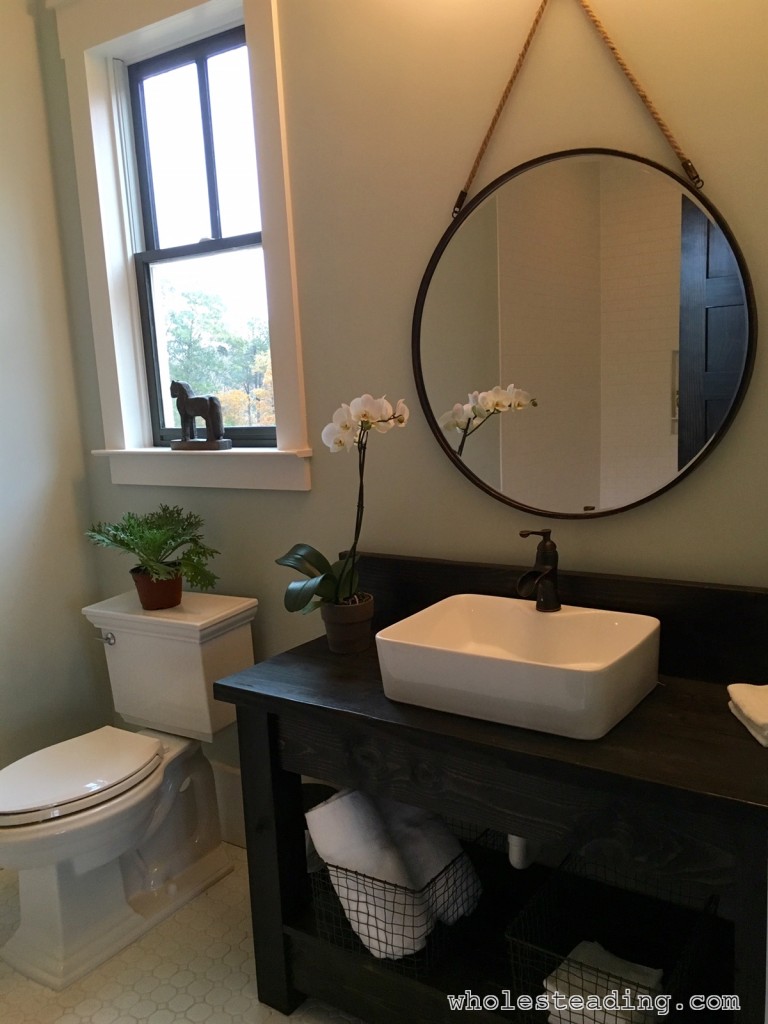 The Guest Bathroom vanity is almost exactly the same as the Powder Room vanity…just longer and we selected a different sink: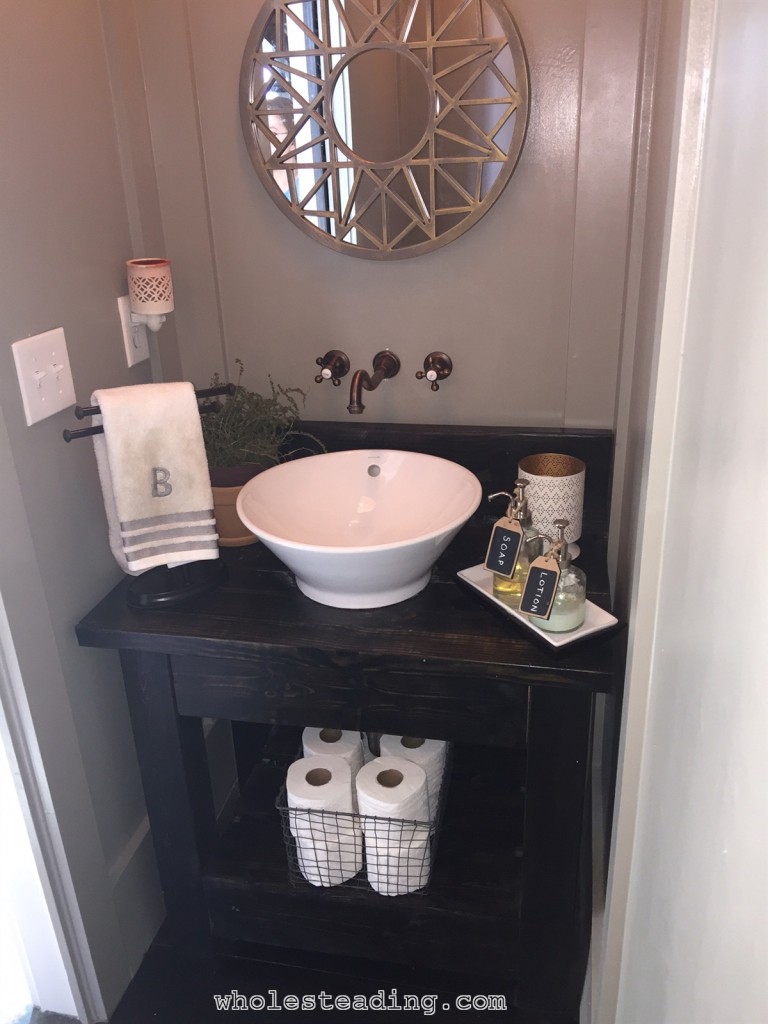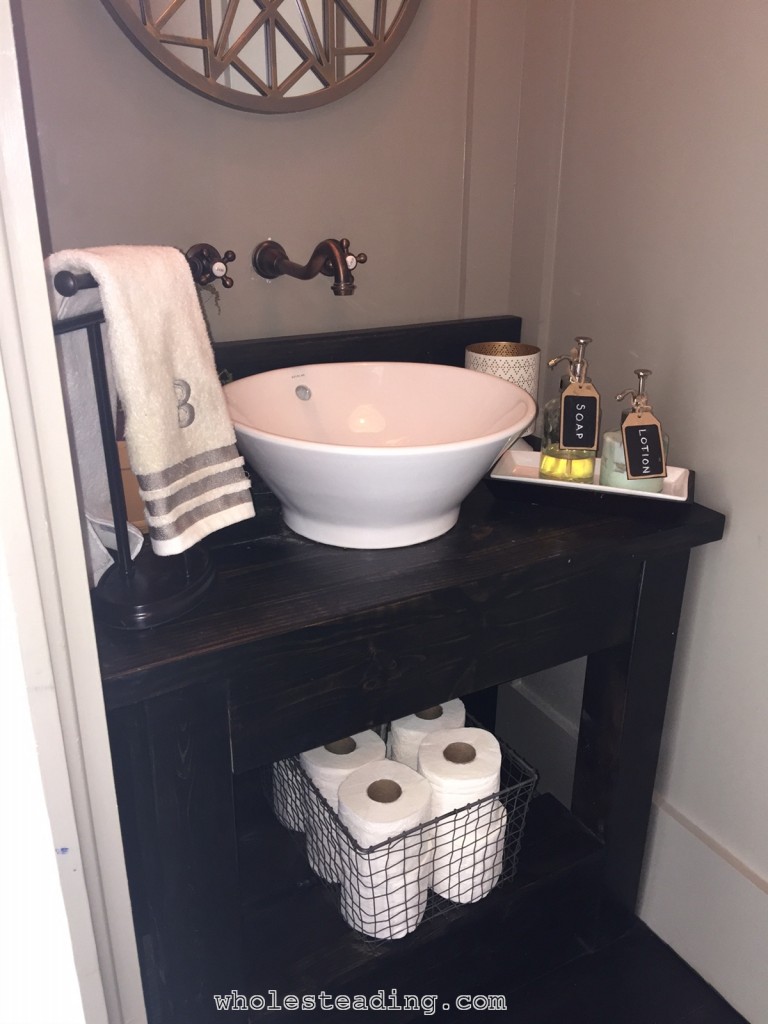 The complete instructions for building the Powder Room Vanity and the Guest Room Vanity can be found HERE.
If you found this post interesting or helpful, please help us promote Wholesteading.com by sharing this post on Facebook!
If you have questions about the colors, materials, or products in the pictures please leave a reply.