Our family has always enjoyed hanging out in the family room, gathered around the fireplace.  We have always had gas fireplaces but we considered having a traditional fireplace in the new house.  In fact, I was hoping to have a traditional wood-burning fireplace so we could take advantage of all the free firewood we have on the property.  For a variety of reasons, we ended up deciding on installing a direct vent fireplace.  Three of the main reasons for this decision were:
The location of the fireplace is over the daylight basement doors and a traditional fireplace with a chimney would require the bricks to go all the way to the ground level.  The chimney would have blocked 2 of the basement french doors and reduced the natural light in the basement.
Indoor air quality is important to us and one of the benefits of a direct vent fireplace is that the heat stays inside but the bad air goes outside.
The direct vent fireplace can be turned on with the flick of a switch.  It's pretty awesome to decide you would like a fire and then have one going two seconds later.
The direct vent fireplace we decided to install is produced by Majestic and is the Onyx model.  You can read all about it HERE.
Here are some pictures of the fireplace installed in our family room: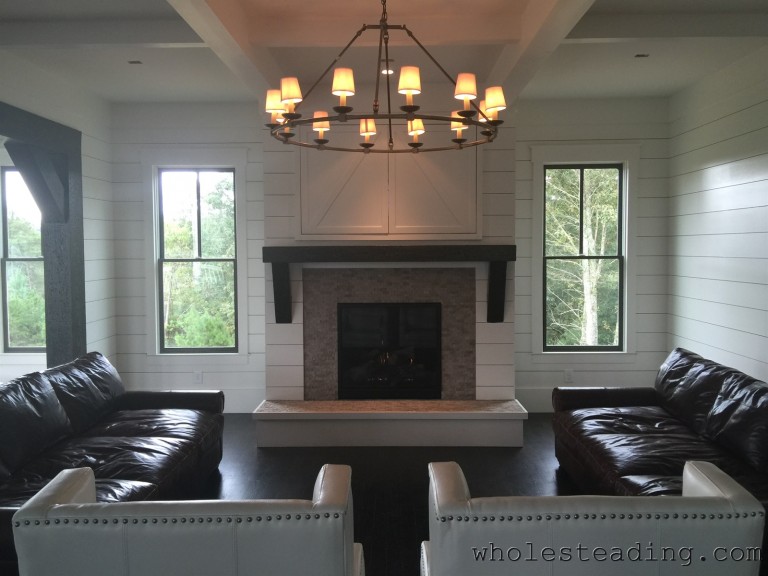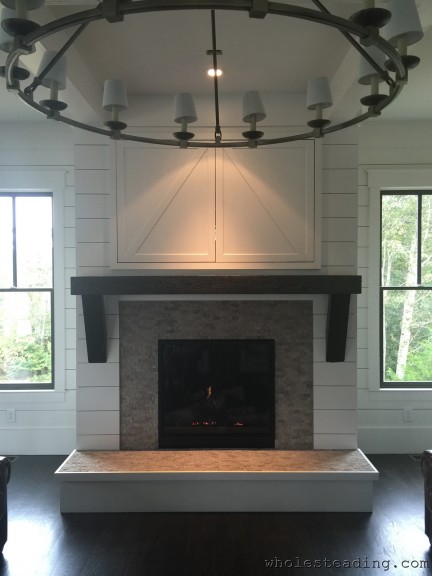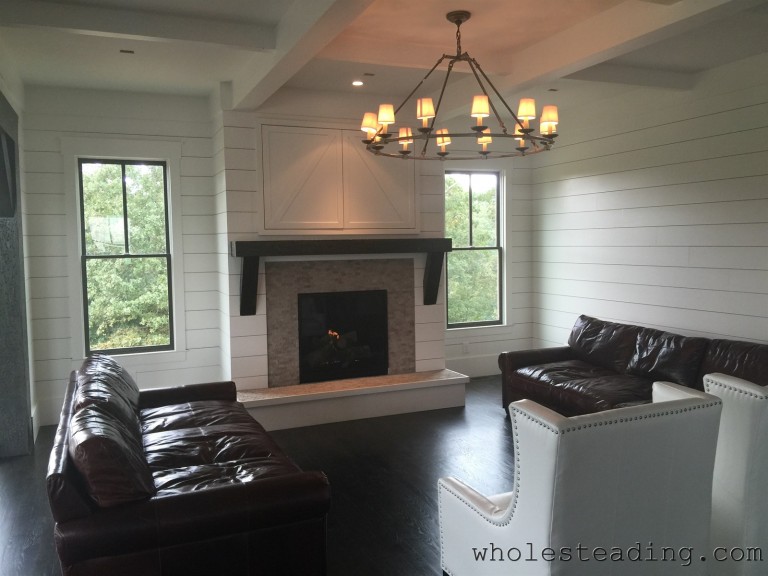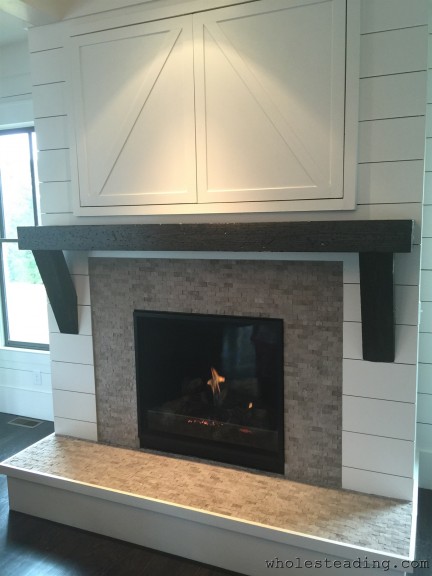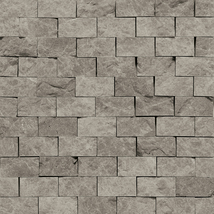 The marble surround is sold by Daltile and is called "Silver Screen (Split Face) M744".
If you have any questions about the fireplace or the surround, just leave a reply and we will do our best to provide you any specifics requested.
If you would like to see a list of all the posts related to building our dream home just click HERE.