It has been a long time since our last post!  We are actually already living in the house….I'm sitting on the couch in the living room writing this post.  We got busy moving in and enjoying the house but it is still our goal to blog the entire process of building a custom home.  This post will be short but it is an important element of a house and should not be overlooked.  Gutters and downspouts can be an eye sore but they do help protect your home from water damage by collecting and directing rain water away from the structure and foundation of the house.  Thanks to rain chains and a wide variety of colors and attractive styles, gutters can actually add to your home's appearance.
In keeping with our farmhouse style home, we decided to go with a galvanized metal look for our gutters.  Here are some pictures of the gutters: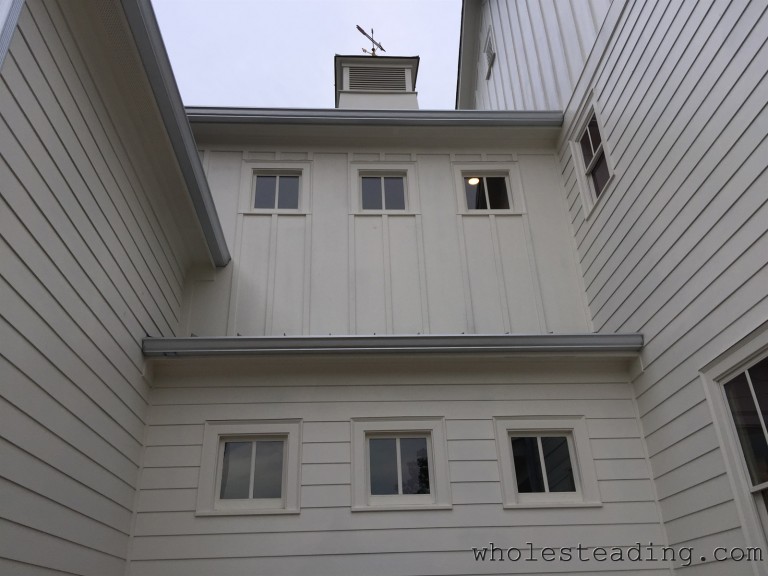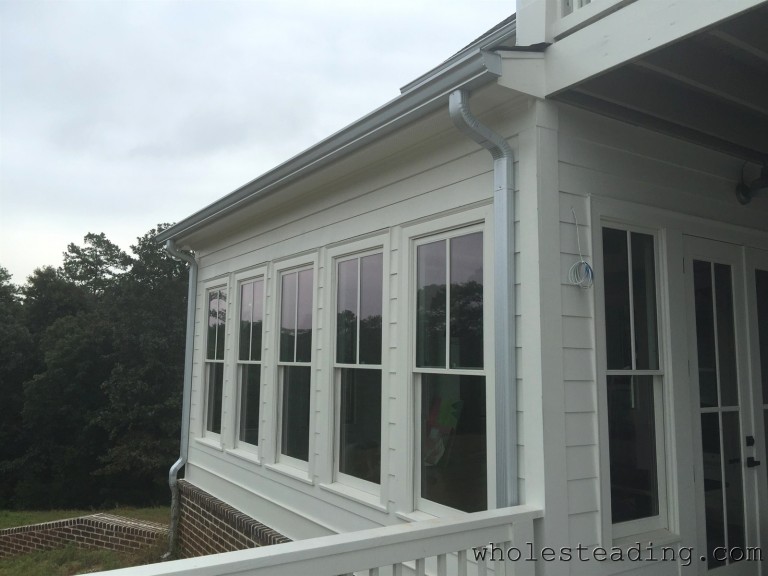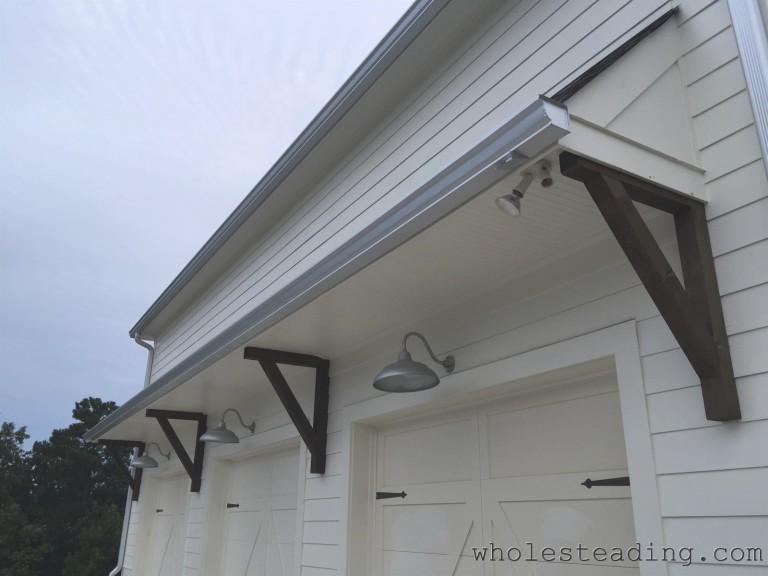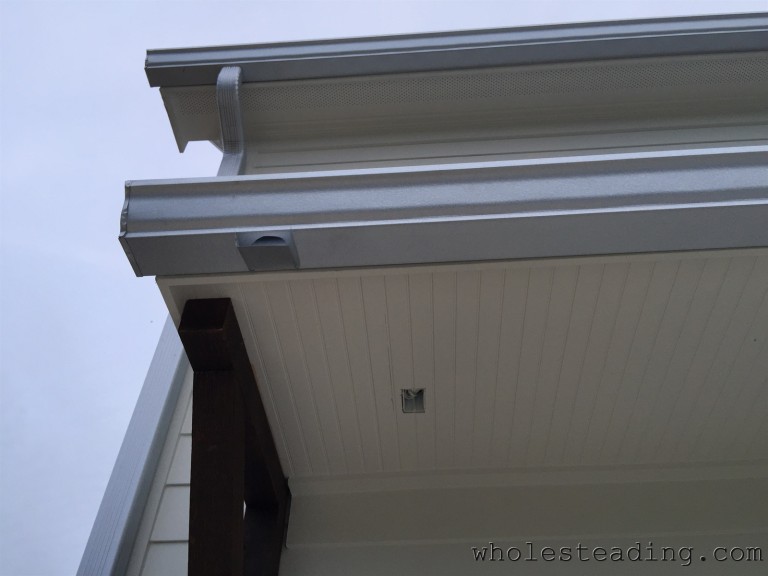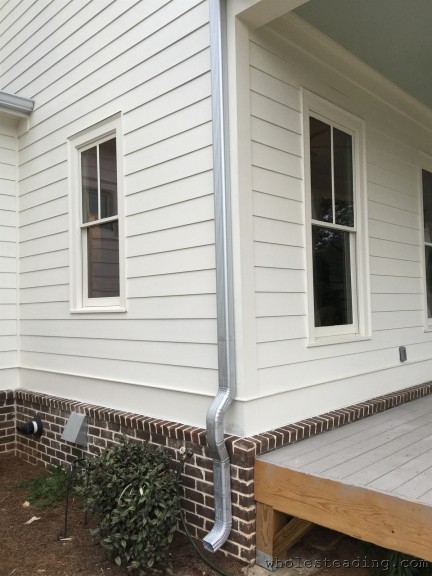 Bethany has been a fan of rain chains since she first saw them in action on a Southern Living Idea House we visited in Nashville, TN a couple years ago.
We ended up purchasing some copper rain chains we found on Amazon.com.  Here are some pictures of the rain chains: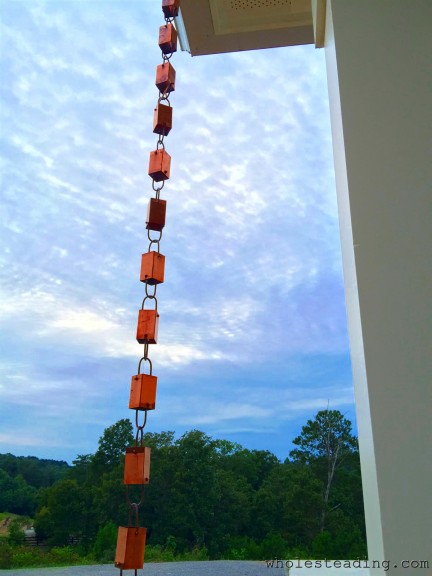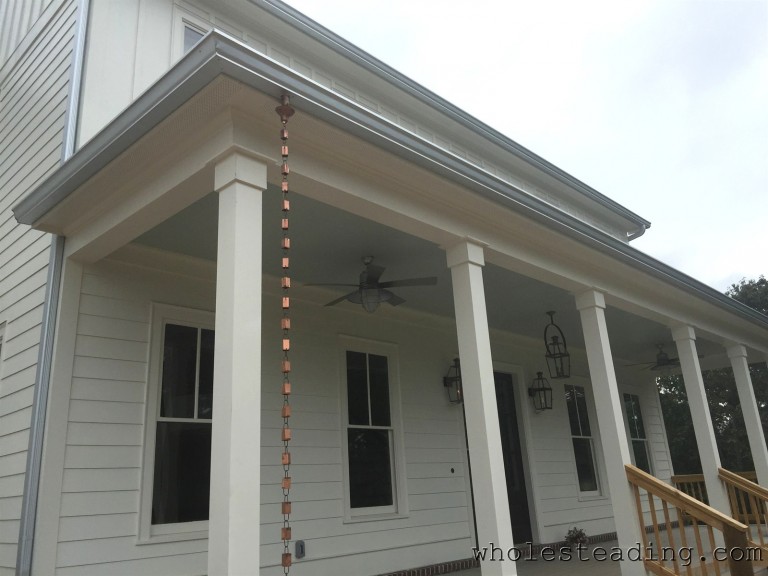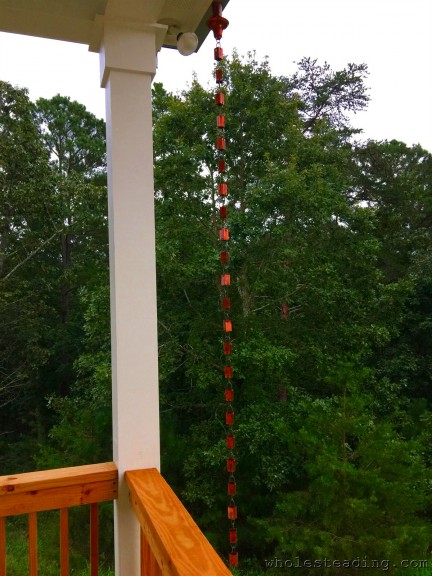 Here is a video of the rain chains in action:
If you like the the rain chains you can order them on Amazon:
Please follow our Wholesteading Facebook page! Thanks! Anthony