The house is painted! We were so excited last Sunday night when we drove up and saw that the painters had put the exterior prime and paint on the house.  Bethany really struggled picking out the color for the exterior but finally settled on Sherwin Williams Alabaster (SW 7008) in satin.  For those of you that watch HGTV's Fixer Upper with Chip and Joanna Gaines, this is the same color they used on the exterior of their farmhouse.  Bethany picked out the color before she knew that, but that was the final validation she needed.  I don't have any pictures of the process but in the post I will share several pictures of
the final product.  Bethany decided to paint the trim the same color as the house siding.  I was skeptical of how good this was going to look but I love how it turned out.  Leave a reply and let us know if you like it! Here are the pictures: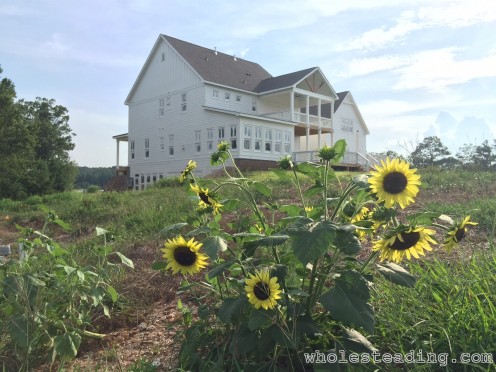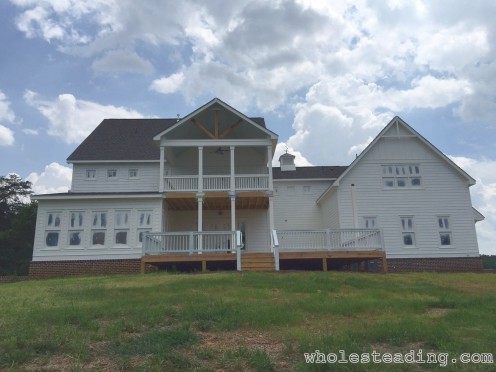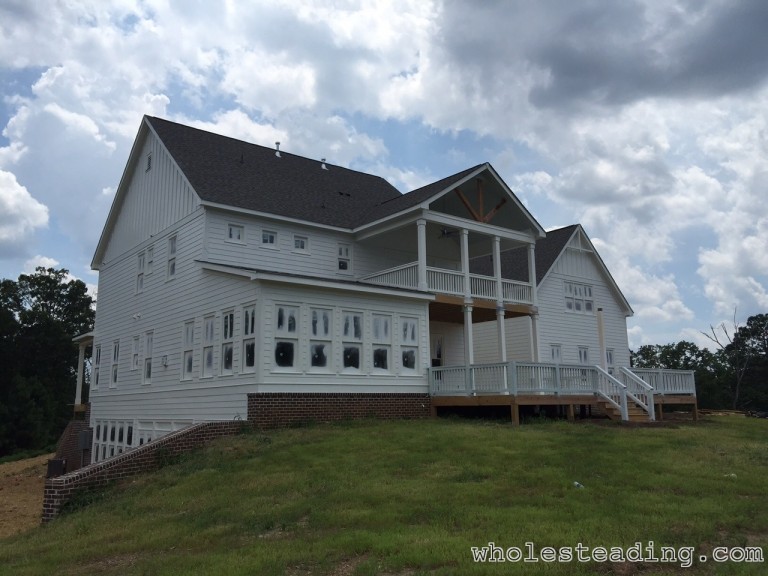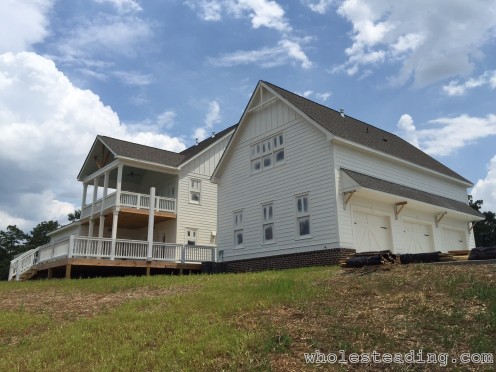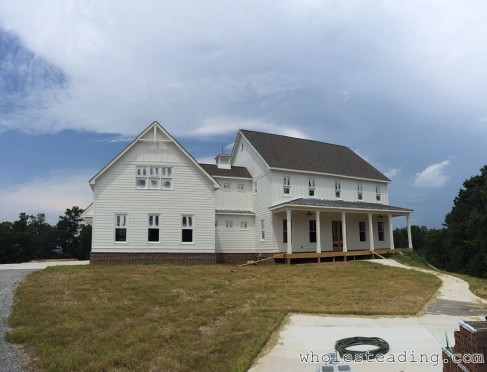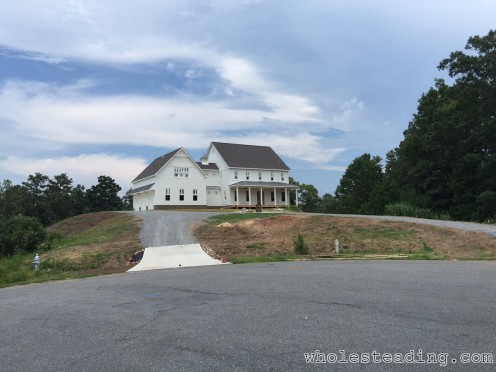 All of the paint will be scraped off of the windows soon.  We will post more pictures of the exterior of the house when everything is done (gutters, front stairs, stained corbels, etc.).  If you would like to join our other subscribers and receive an email when new posts are released please SUBSCRIBE.