The hardwood floors were installed a few weeks ago but we held off  uploading pictures until the stain was applied.  One of the main things Bethany and I both agreed about as a design requirement for the new house was that we would have absolutely zero carpet.  We have a lot of kids so carpet always ends up stained, dirty, and gross.  We also just love the way hardwood floors look and feel.  This post has some pictures of the newly installed wood floors.  The final coat of polyurethane has not been applied yet but they shouldn't look a lot different in the end than they do now.
The wood floors are solid Red Oak grade #2 and the stain applied is Minwax Ebony.  We chose grade 2 floors because we were told there would be more grain markings…which went with the look we were going for (as an added bonus…grade #2 is cheaper than grade #1).  We used the same stain for all the floors – the main floor, upstairs, and above the garage.  Bethany is a fan of the way the dark colors look but we will have to let you know after we move in if the dark colors show foot traffic and messes worse than expected.
Bethany had a hard time choosing between Minwax Ebony and Minwax Jacobean.  She even tried a 50/50 mixture of those two stains.  Here is what the two stain options looked like side by side on our family room floor: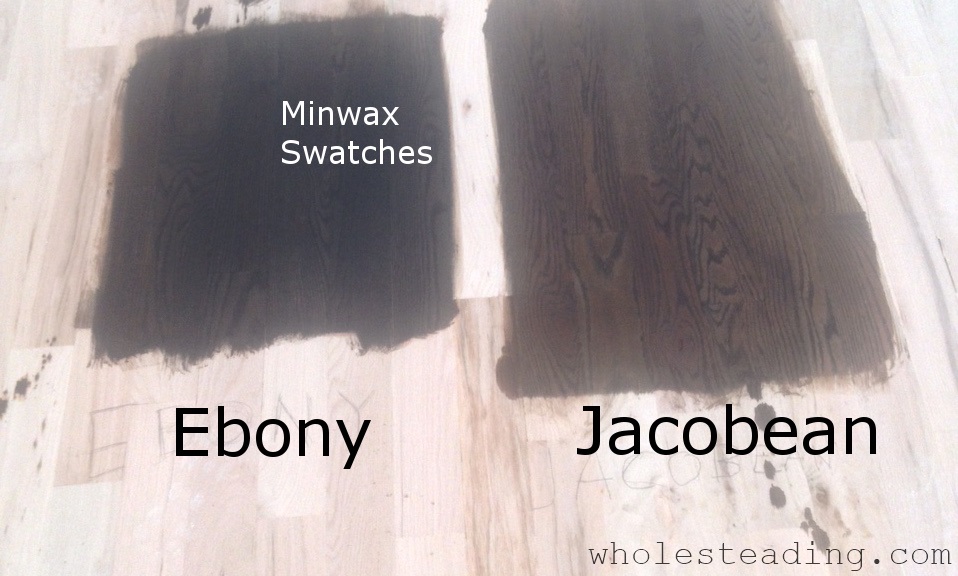 Here are some pictures of the hardwood floors installed and stained (the floors currently have a glossy polyurethane coat but the final coat will be matte and not appear so glossy):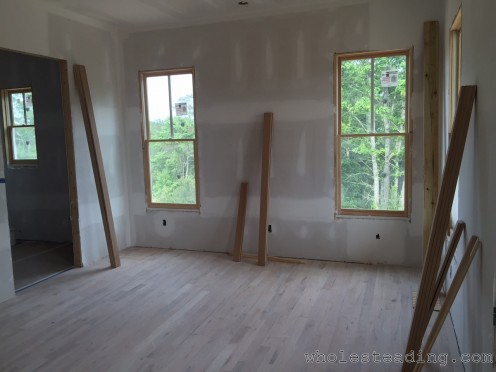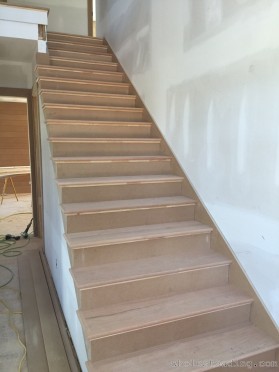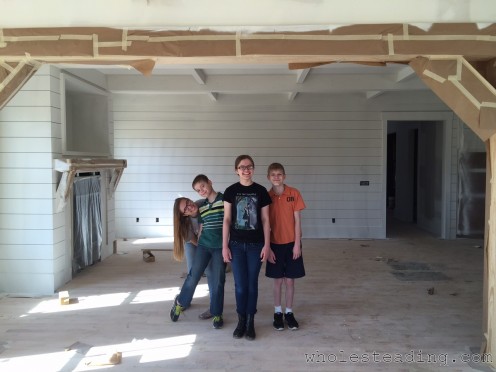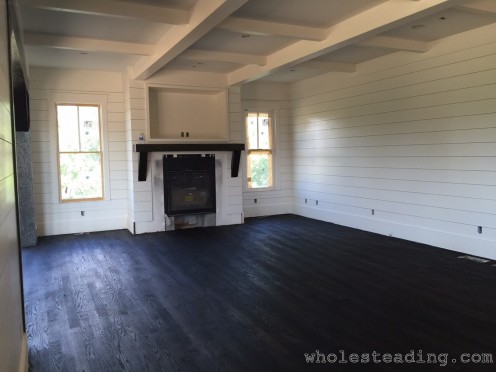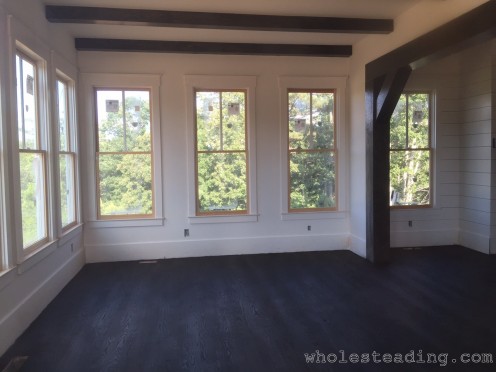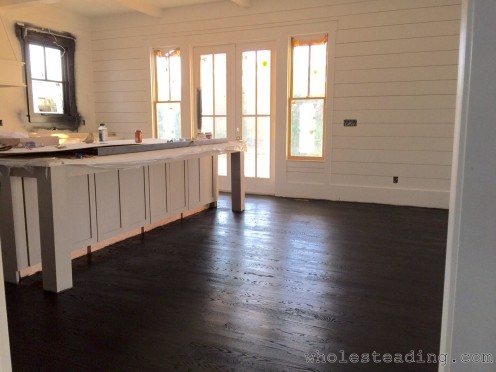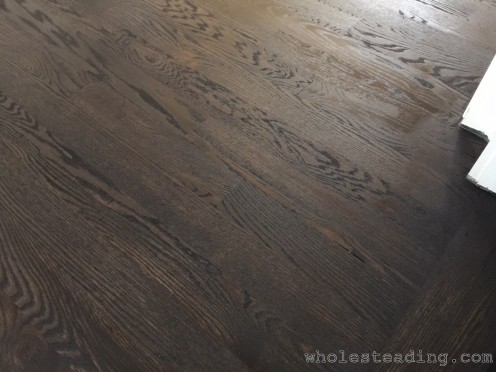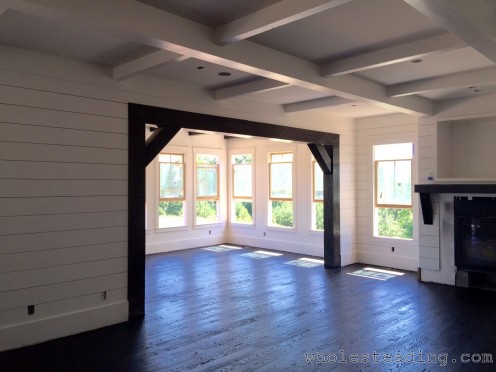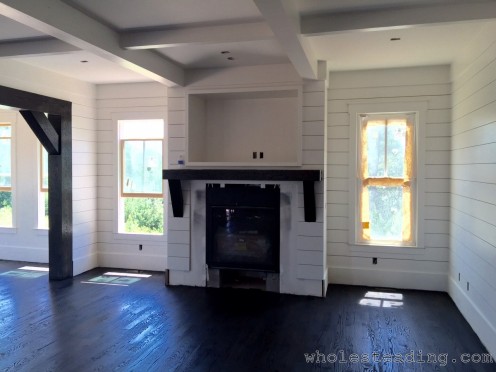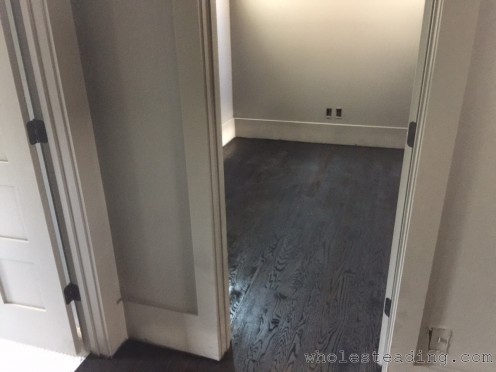 A list of all the posts related to building our home can be found HERE.  If you enjoyed this post please click on one of the links below to share it with others.
Thanks! Anthony