We started a tradition two years ago with Mannah's trip to Paris.  The tradition is that for our children's sixteenth birthdays they can take a week long trip to anywhere in the world they choose.  Haven chose Ireland and we just got back yesterday.  This post is a summary of where we went, what we did, and a collection of some of the best photos from the trip. If you have any questions about the trip please leave a comment at the very bottom of this post.
Our trip started with a flight out of Atlanta, connecting in New York at the JFK airport, and then continuing on to Dublin, Ireland.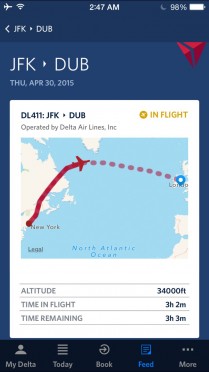 The trip from JFK to Dublin took just over 6 hours.  We slept most of the way since our flight was scheduled to land around 10AM Dublin time and we had a big first day planned.  The Dublin airport was easy to navigate and we quickly picked up our luggage and grabbed a taxi to our hotel.  We stayed the first few nights at The Shelbourne Dublin Renaissance Hotel.  The hotel was beautiful and previous guests of the hotel have included Charlie Chaplin, Greta Garbo, Clark Gable, the Kennedys, Princess Grace, and more recently, Julia Roberts, Liam Neeson, Bill Clinton, and Bono.
Day 1 in Ireland – Dublin Castle
We spent our first day exploring Dublin, starting with the park right across the street from the hotel called Saint Stephen's Green.    We walked through the park on our way to Dublin Castle.  The walk from the hotel to the castle led us by lots of nice restaurants and shops.  Here are some pictures from the Castle of Dublin: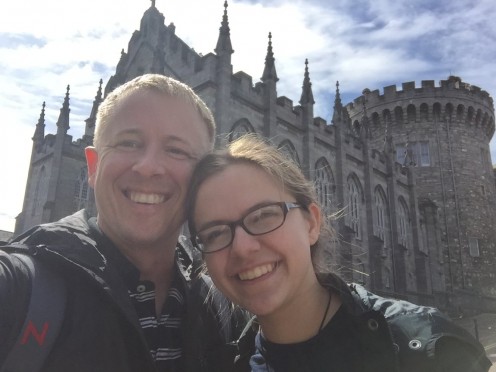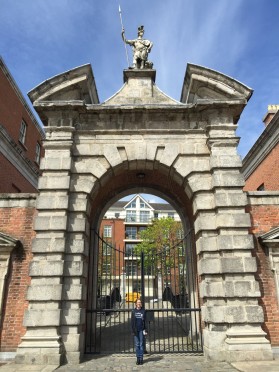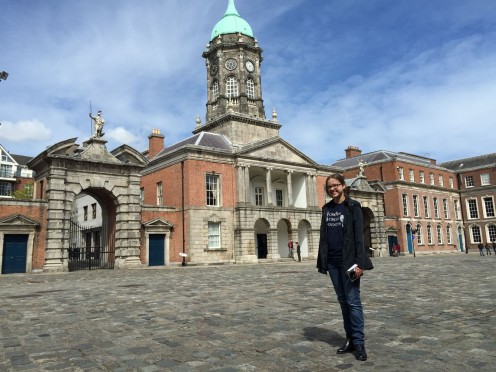 We took a tour of the inside of the castle and learned lots of interesting things about the history of the castle and of Ireland in general.  On the walk back from the castle we stopped and viewed or took tours of a variety of other cool places, including:
The first day was filled with history, architecture, and lots of walking!  We went to bed somewhat early that first night since we had to get up early for our trip to Galway.
Day 2 in Ireland – Galway and the Cliffs of Moher
Our second day started with a bus trip to Galway on a direct trip run by a bus company called Citylink.  Galway is on the other side of Ireland but is only about a 2 hour trip.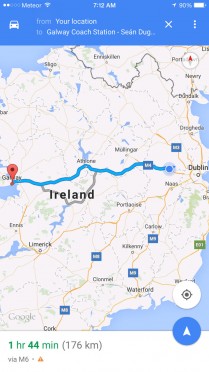 The bus had Air Conditioning, free WiFi, a toilet, and reclining seats…we just sat back, rested, and enjoyed the view as we journeyed across the Emerald Isle.  When we arrived at the bus stop in Galway we had just a short wait until the Lallytours bus arrived.  The Lallytours packaged we purchased was called the Cliffs of Moher Day Tour and included stops at
We also drove by many beautiful places including:
Here are some pictures from our day in Galway:
Day 3 in Ireland – Kilkenny Castle
Our third day in Ireland we took a bus to Kilkenny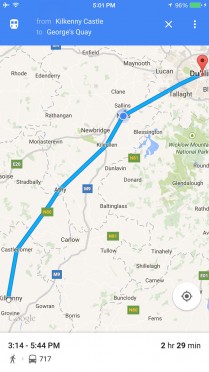 and visited Kilkenny Castle and some churches, including:
The castle and gardens were awesome!  They were just a short walk from the bus stop.  We enjoyed the castle and really got a kick out of the tower at St. Canice's cathedral.  Here are some pictures from Kilkenny Castle and the surrounding area:
That night when we got back to Dublin we headed over to a church recommend by a friend.  Here is a picture of us after service at Grosvenor Road Baptist Church in Rathmines Dublin:
Day 4 in Ireland – Malahide Castle
The fourth day in Ireland we decided to visit Malahide Castle before switching to our new hotel, Powerscourt Hotel in Wicklow.  Malahide Castle was my favorite castle of the ones we visited.  I loved the castle but I also enjoyed the beautiful gardens and the delicious lunch we enjoyed there.  Here are some pictures from our visit to Malahide Castle:
After Malahide Castle we used Uber to catch a taxi down to Powerscourt hotel.  This was by far one of the nicest hotels I've ever stayed in.  Its out in the middle of nowhere but the area is extremely beautiful and the hotel provides access to some activities that were not available in Dublin – such as Falconry, Horseback Riding, and other out door activities.
Day 5 in Ireland – Wicklow County (Falconry and Horseback Riding)
Our last day was definitely our favorite day in Ireland…in fact, it was one of the best days of both of our lives.  Wicklow county is gorgeous and the hotel was amazing but what made the day one of the best ever were the two activities we signed up for: Falconry and Horseback Riding.
The falconry experience was one I added to our itinerary at the last minute.  I was looking for things to do nearby and through a Google search found out that the hotel we were staying at provided a falconry experience right onsite at the hotel.   The falconry experience is provided by Newgrange Falconry and I can't recommend it highly enough!  Here are some pictures from our Falconry Lesson:
After the falconry lesson we caught a cab to Brennanstown Riding School for a 2 hour horseback riding trek across Wicklow County.  Everyone at the riding school was extremely friendly and our guide Jennie was very patient with my beginner fears and mistakes.  I wish I had more pictures from the ride as it was unbelievably beautiful…there was even a point on the ride where we saw a rainbow arcing over the valley, pastures, and ocean below us.  Here are some pictures from our time at Brennanstown Riding School: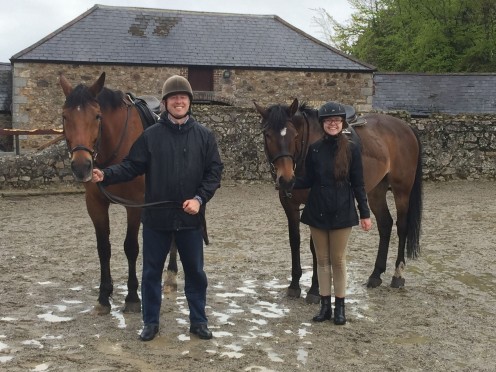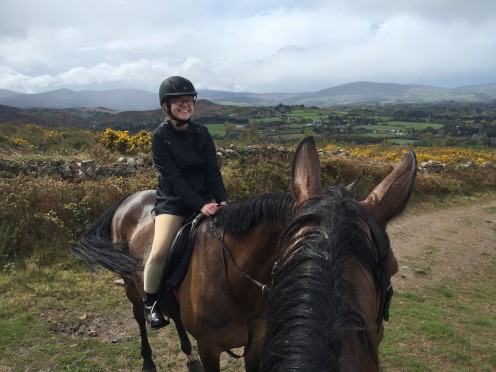 We were hoping to visit the Powerscourt Waterfall late that afternoon but we ran out of time.  We did enjoy a nice walk back to the hotel from the local village: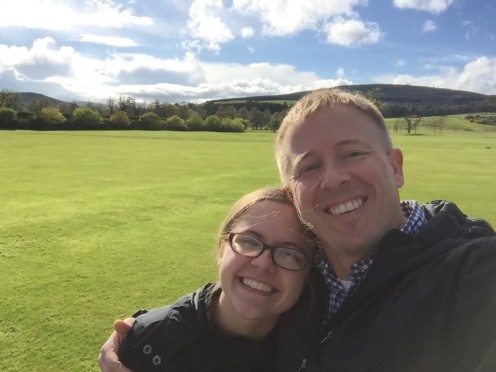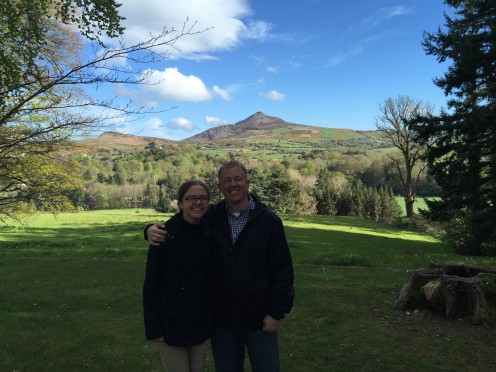 In summary, Ireland was amazing!  We both hope to make another trip there sometime in the future to see some of the parts of Ireland we missed, like the Ring of Kerry and the Giants Causeway.
If you have any questions about our trip please leave a comment and we will do our best to share any details that might help you in planning your own trip to Ireland.