The drywall is installed!  We met with the project manager on a Friday to discuss some things and he mentioned that they were going to start the drywall rough later that day.  We left that meeting and took Mannah, our oldest daughter, to visit Lee University, the college she plans to attend in the Fall.  We arrived back in Atlanta the following night and decided to swing by the new house quick to see if they had started hanging drywall….and THEY WERE DONE! The installers we able to hang all the drywall in the house, garage, the apartment above the garage…everywhere in less than 24 hours.  That's such a tremendous amount of work and it looked so great when they were done!  They didn't leave hardly any trash in the rooms and everything looked perfect when we stopped by. 
Here are some pictures of the hung drywall: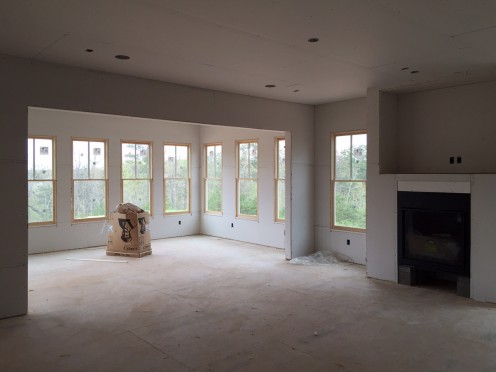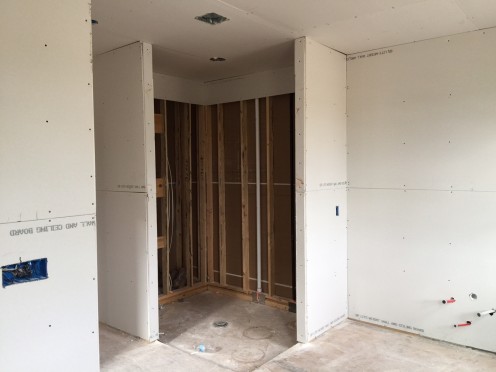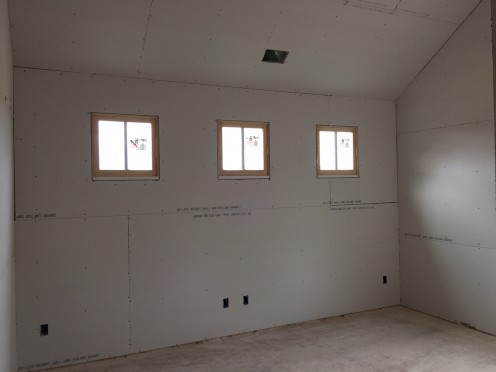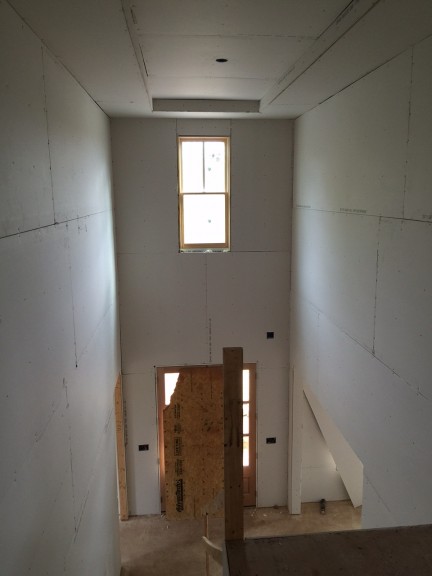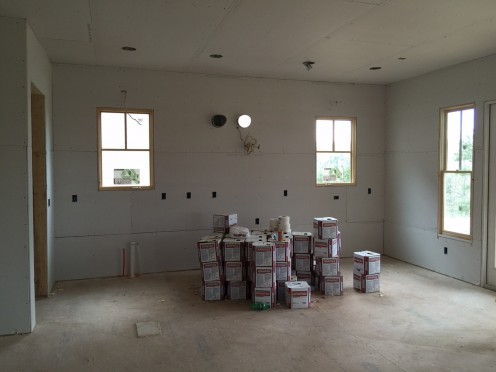 A couple days later they were already done doing the first tape and mud of the drywall rough.   Here is a picture showing an example of the nearly finished drywall rough: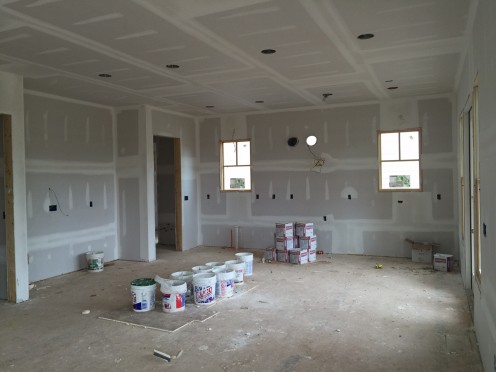 The decks are being installed now and the tile will be installed by the end of this week!  If you want to keep up with the progress please follow us on Facebook.