Things are really moving along now! Earlier this week the roofers finished installing the shingles. They started by covering the roof in black material used as an underlayment that prepares the roof boards for the application of the shingles. The specific roof felt used on our roof is Tamko #15.  The felt barrier helps protect the roof deck from wind driven rain during storms.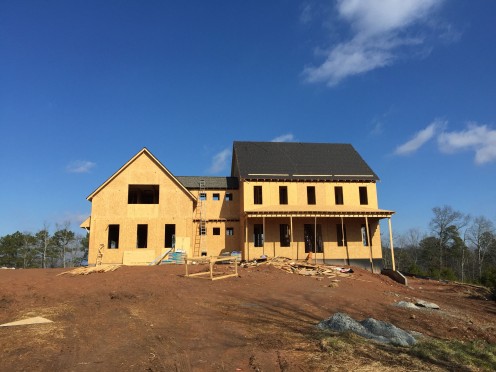 Once they finished fastening all of the felt they started laying the shingles. The shingles we ended up choosing are Certainteed Landmark Weathered Wood Designer shingles.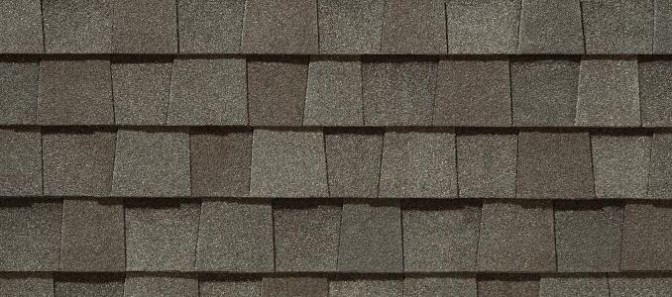 Here are some pics of the shingle installation process and end results: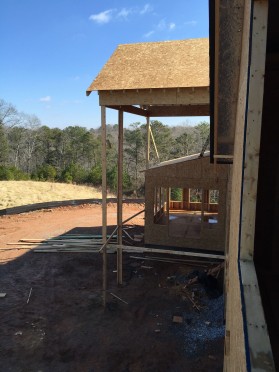 The shingle installation process took several days.  While the shingles were still being installed the house was also wrapped in ProGuard Housewrap (used for protecting a home from wind and water while allowing it to breathe).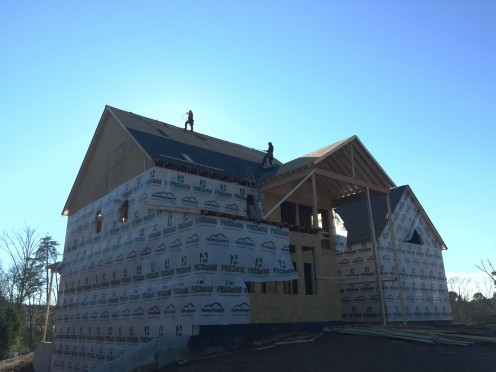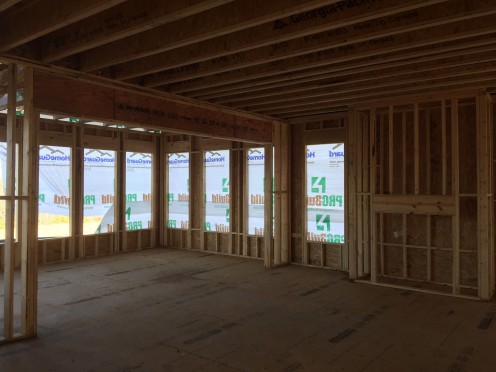 The roofers finished the shingles but there are still a couple unfinished roof surfaces remaining.  The areas above the front porch and garage will have metal roofing installed in the future and the back porch shingles will be installed once the porch roof is more stable.  Here is what the house looked like after all the shingles were installed: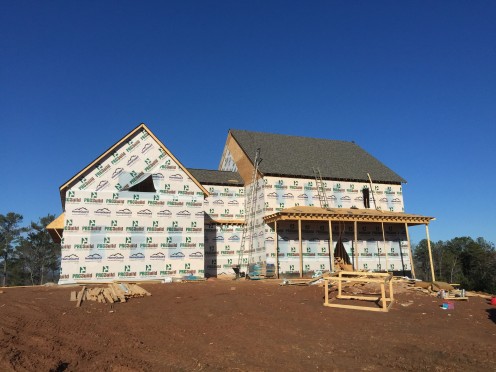 The doors and windows have been delivered! If you'd like to follow along with our build process just Follow us on Facebook so you will see new posts in your newsfeed.
For the latest on the build you can always check HERE.