This was another exciting week in the build process!  The basement walls have been poured and the plumbing that goes underneath the slab has been installed.  The exterior basement walls were also treated with a waterproofing substance.
Below are some pictures of the basement walls from the progress made this week.
View from above grade (the area without the waterproofing material is the future mud room):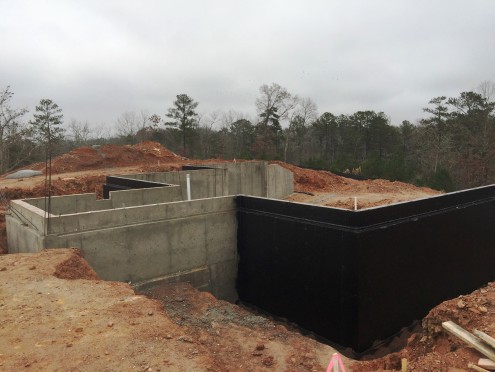 Another picture of the basement walls taken from above grade: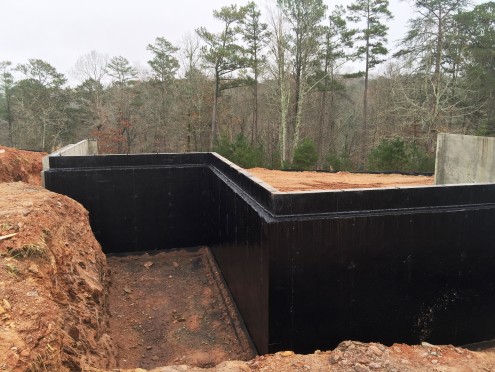 The plumbing that will go under the slab was installed this week as well.  This picture shows the pipe that exits the side of the house (under the footing) and that will someday lead to the septic system: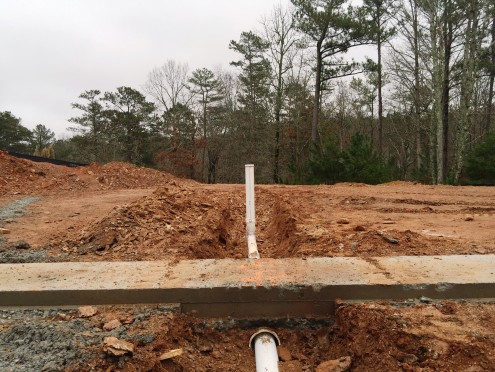 This picture of the foundation walls was taken from below the main house grade and shows some of the plumbing that was installed earlier this week: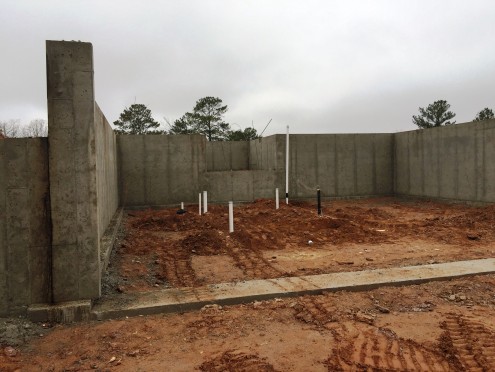 This picture shows one of the wing walls.  I believe this wall will someday also be used to support the right side of the front porch: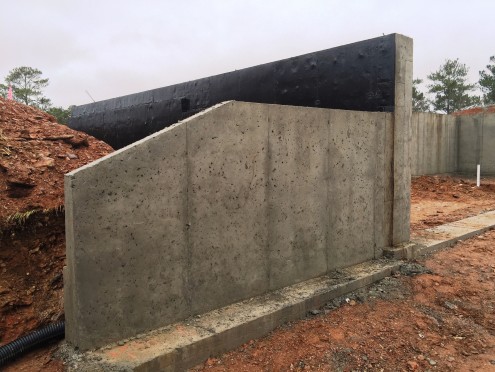 Here is a better picture of the below slab plumbing: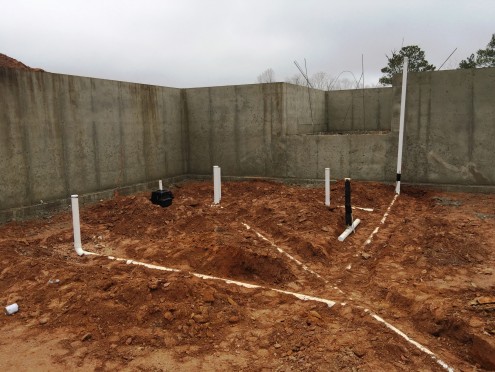 This picture was taken from down in the ditch that currently goes all the way around the basement foundation walls.  Next week this will be back-filled with dirt: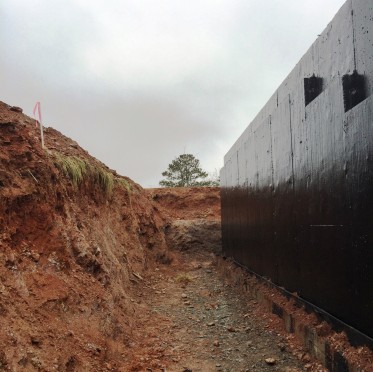 This picture is a panoramic view of the entire basement. If you click on it you can see a higher resolution image:


We are extremely excited about the plans for next week. Weather permitting, the slab will be poured early in the week and the framing will begin by the end of the week. Don't forget to
SUBSCRIBE
or
LIKE
our page on Facebook if you would like to be notified when new pictures are posted!