When we first started day dreaming about landscaping ideas for the new property, Houzz was one of the first places we turned to.  Whenever I had a free moment I would scroll though landscaping images just for inspiration.  One afternoon an image particularly captured my attention.  I went to the profile of Elements Landscape because I wanted to see more of this work that I especially liked. I loved everything I saw!  Imagine my surprise when I discovered that Elements Landscape was local to our area.  We were also pleasantly surprised to see that the company also specializes in professional renderings of landscape plans (something we would need for HOA approval).  It wasn't long before we contacted Doug Bork of Elements Landscape to see what he could design for our property.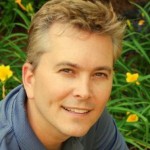 Doug was extremely personable, prompt, and thorough.  For a summary of his qualifications click HERE.  He took his time in understanding all of our wants and needs. Then he expertly crafted a master plan to accommodate them all.  He included our requested plants along with suggestions of his own.  He also kept in mind that our budget will likely require us to implement our design in stages.  He ultimately designed an aesthetically pleasing plan while also considering our "homesteading" demands.  We couldn't be happier with the results!
Here are some samples of Doug's work:
You can check out the final plans that Doug helped us put together HERE.