For those of you that live in the Woodstock, GA area and that enjoy gardening you may want to check out Ladyslipper's Saturday morning class schedule.  Bethany and I attended our first class last weekend.  It was all about composting and creating/maintaining living soil.  It was educational but also surprisingly interesting!  The presenter was Greg Parrish, the general manager of Farmers Organic.  He explained different aspects of soil, composts, and fertilizers and answered everyone's questions related to those topics (and gardening in general).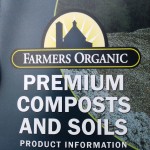 You can learn all about Farmers Organic on their website – http://farmersorganic.com/
We are extremely excited about the next class, scheduled for May 3, 2014 at 9:00 at Ladyslipper in the "Big House" (the large greenhouse up on the hill, all the way to the right as you enter their parking lot).  The presenter will be Hans Rueffert.  If you are not familar with Hans, here is what Ladyslipper had to say about him and the upcoming class on their Facebook page:

"Hans is a world class chef and published author. He has been on CNN and numerous TV shows. The list of accomplishments is endless. He is also a cancer survivor of over a decade. He and his family own and run The Woodbridge Inn in Jasper. It is no doubt one of the top Restaurants in the state.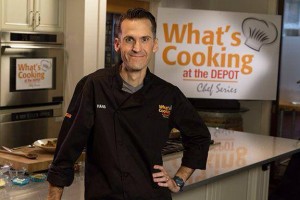 Hans will be giving a cooking class and talking about how your body uses herbs and vegetables to fight disease. He is the most amazing man I have ever met and a life long friend. Come on out and spend Saturday morning with us at Ladyslipper Nursery. Attend the class and get a coupon for 10% off your entire purchase on May 3rd."
Bethany and I plan to attend the May 3rd class….hope to see you there!

If you want to stay informed about upcoming classes at Ladyslipper check out their Facebook page
HERE
For directions to Ladyslipper go HERE