Is hiring a real estate agent worth it?  Doubtless, many people ask this question when venturing to buy or sell a home or piece of property.  One may wonder if he or she wants to pay a real estate commission on top of the loss of equity experienced in the last several years.  One may wonder if he or she would come out ahead on their own.
I would argue vehemently that YES . . . a good real estate agent is worth every penny.
An outstanding real estate agent is worth every penny and more.
That is who we found when we met Becky Babcock – a true star performer in her industry.  Becky has helped us on three occasions now:
Becky helped us negotiate the original purchase of our 12 acre dream property well below the listed asking price.
A year later she helped us sell our current home so we could pull out the equity and begin the build process on our dream home.
Most recently, she helped us negotiate the purchase of the adjoining 9 acres next to our new property for FAR below market value.
There are great stories associated with all three of these transactions, but since the point of this post is to highlight the value of a real estate agent I will share with you the story of selling our current home since we would never have been able to pull off such an ideal scenario on our own.
Anthony and I both agreed that we didn't want to move forward with construction on our new home until we had sold our current home (so we wouldn't risk having two mortgages).  We reached out to Becky and asked if she could help us sell our home.  We were both dreading moving all of our possessions into a rental house … and then the hassle of having to move again less than a year later when we transitioned from the rental to our new home! It was not just the inconvenience of moving twice that intimidated us, but also things like going from a home that has been tailored for our family gradually over 10 years and "child-safe" to a rental that might not have things like a fenced-in backyard, child-safety latches,  etc.
Becky listened carefully to our needs and concerns and immediately suggested that we just sell our house to a property management company.  She said she had done many similar transactions and that she thought she could have an answer to us within a week.  We discussed the market value of our home with her and agreed to an offer price we would propose to the property management company.  She negotiated on our behalf and was able to help us sell our house at a price better than we had hoped for – and that included the right to lease our home for a year (with an option to extend the lease beyond that if desired).  Thanks to the value of a real estate agent, we were able to:
sell our home in less than a month
not have to stage our house or repeatedly open it to prospective buyers for walk-throughs at a moments notice
find a buyer that could purchase the house in spite of low appraisals in our area (a problem that has prevented many of our neighbors and nearby friends from being able to sell their houses even to willing buyers)
pull out the equity from our home to begin work on our custom home
have all that while still living in the same home we have lived in for the last 10 years (only now when the air conditioner breaks the rental company pays for the repairs ) and our monthly lease is lower than our mortgage payment used to be.
We would have never thought to take this approach on our own, and even if we had we wouldn't have had the connections required to make it happen.  Becky made the whole experience easy and even enjoyable. On her website she talks about her goal of "
helping others through life transitions
".  She recently wrote
a post about us on her blog titled "Sharing Life Transitions"
.  I want to be clear that we didn't know Becky before she was our real estate agent.  We found her listed on Dave Ramsey's site as an "
Endorsed Local Provider
".  She has since become a trusted adviser and a dear friend.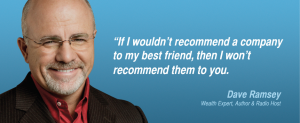 Obviously we are huge fans of Becky and would highly recommend you check out her site Path & Post, especially if you live in the north Atlanta area.  The qualities we especially appreciate in Becky are that she is: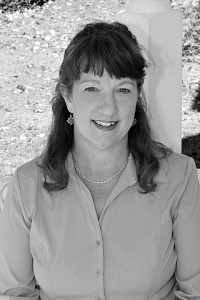 down-to-earth
an excellent listener and communicator
always prompt in her responses
a dynamite negotiator
firm but friendly when dealing with any "kinks" in the negotiations with the other parties involved
thorough
extremely professional
Regardless of who you partner with, it is worth taking the time to find an excellent real estate agent.   The value is far more than the cost.  Take your time, ask around, use Dave Ramsey's site, but don't give up until you find a real estate agent that lives up to the standard we have described with Becky!
If you have any questions or if you would like to share your experiences with the value of a real estate agent please leave a comment below.
If you would like to follow the progress of the construction of our new home you can click HERE.