Please welcome our son, Gideon Stanley, to this wonderful world!  Gideon was born on November 23, 2013 at 10:25 PM (the same birthday as my Dad and Grandpa Jeff :-)).  At birth he weighed 8 lbs and 14.5 ounces and was 21.25 inches long.  Mommy and baby are both doing well!
Many of you knew my family was wanting to name our new baby boy Gideon and that I was not completely on board with the name at first. Several of our children have  names originating from the Bible but I was resistant to the name Gideon because the story doesn't end well.  I realize no character in the Bible (besides Jesus) was perfect so I shouldn't rule out a Biblical name just because the person had a flaw but the problem for me was that Gideon's specific sin was idolatry.  After trusting God, witnessing miracles, and overcoming his enemies against impossible odds, Gideon then asks all of his soldiers to donate one gold earring from their plunder so he can create an ephod out of the combined gold.  The Bible makes it clear that this act eventually led Israel back into pagan worship of the Baals (Specifically Beelzebub, also known as Ball-Berith).
Judges 8:25 – They answered, "We'll be glad to give them." So they spread out a garment, and each of them threw a ring from his plunder onto it. 26 The weight of the gold rings he asked for came to seventeen hundred shekels, not counting the ornaments, the pendants and the purple garments worn by the kings of Midian or the chains that were on their camels' necks. 27 Gideon made the gold into an ephod, which he placed in Ophrah, his town. All Israel prostituted themselves by worshiping it there, and it became a snare to Gideon and his family.
However, I continued to study the history and meaning of Gideon and the name began to grow on me.
The story of Gideon is the inspiration for the placement of a Bible in nearly every hotel room and prison in over 190 countries by 
The Gideon's International
. More than 1.8 billion Bibles and New Testaments have been distributed since 1908. On average, more than two copies of the Bible are distributed per second through Gideons International. It is anticipated that the two billionth Scripture will be placed in 2015
I finally decided that if we could find a middle name that meant "faithfulness", or something similar to address my concern, then I would like to move forward with the first name Gideon.   We searched and found lots of names that were ok but none that we loved.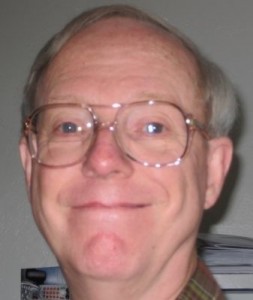 One night several weeks ago I was thinking about what in my own life represented faithfulness to God and my father-in-law immediately came to mind.  His name is Stanley. Stanley technically means "a stony meadow" but to me Stanley represents faithfulness to God.  For as long as I've known Stanley, or "Pepa" as he is affectionately known around my house, he has been a faithful disciple of Christ, a faithful servant to his church and community, and a faithful and loving husband to his wife, Yvonne (Mema).  He is an inspiration to me and a perfect example of faithfulness.  I knew at that moment that my son's name would be Gideon Stanley and I'm so excited that I got to put a face with that name at 10:25 tonight.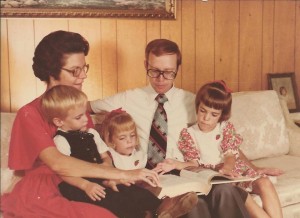 My prayer is that Gideon Stanley will follow in his grandfather's footsteps…that he will trust and obey God throughout his life, to his last breath.  I know that he will sin and fall short many times in his life but, like his grandfather, I pray that he will be made perfect in Christ and that he will live an abundant life filled with God's grace and love.
Without further ado, please welcome Gideon Stanley:
Pictures from our kid's first visit to the hospital to see Gideon:
For the full story of Gideon in the Bible click HERE
If you would like to receive an email notification when new posts are added to this blog, please don't forget to subscribe.