These Sweet Whole Grain Corn Muffins are beautiful in every way.  Not only do they incorporate whole cornmeal and whole wheat, they have an unexpected punch of flavor from the added fresh corn and jalapenos.  Of course, you could omit the fresh corn and jalapenos, but I promise the result won't be nearly as interesting!  These muffins make the perfect accompaniment to Cowboy Beans and to most soups in general.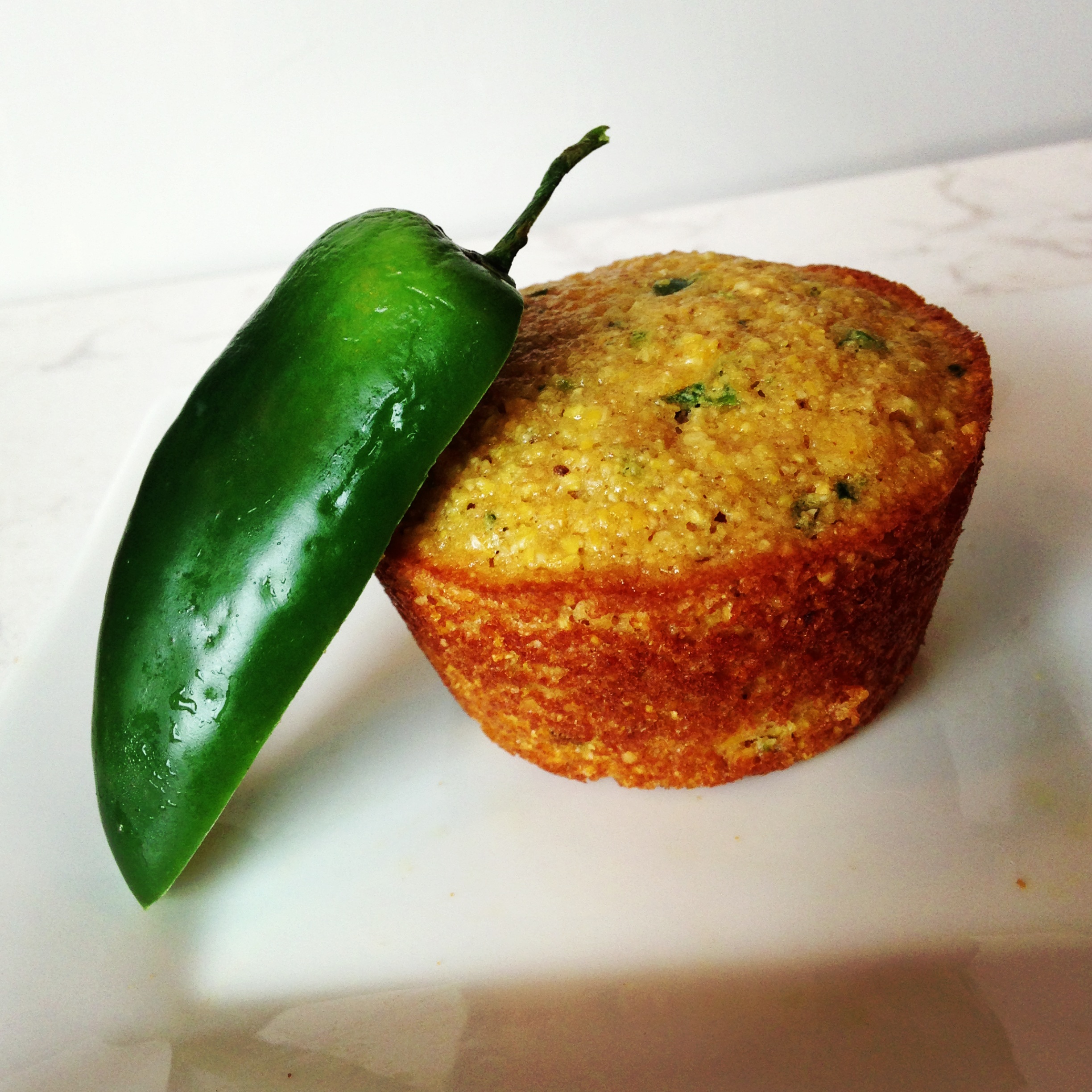 Ingredients
3/4 cup organic soft white wheat kernels, ground into flour (or 1 cup whole wheat flour)
1 cup organic whole yellow cornmeal
2/3 cup Sugar in the Raw
1 tsp Real Salt
3 1/2 tsp baking powder
1/4 tsp baking soda
1 organic egg
1 cup milk
1 tsp organic vanilla
1/3 cup olive oil
1/4 cup organic plain yogurt
2 ears of organic sweet corn, kernels cut and scraped from the cobb
2 organic jalapenos, seeds and membranes removed, finely diced
Instructions
Preheat oven to 375
Grease muffin tins
In a large bowl, whisk together flour, cornmeal, sugar, salt, baking powder, and baking soda.
Add egg, milk, oil, vanilla and yogurt.
Using a handheld mixer, beat mixture until well-combined.
Add in corn kernels and diced jalapenos.
Using an ice cream scoop, divide batter among muffins wells evenly.
Bake in oven for 15-20 minutes, or until center of muffins are set.