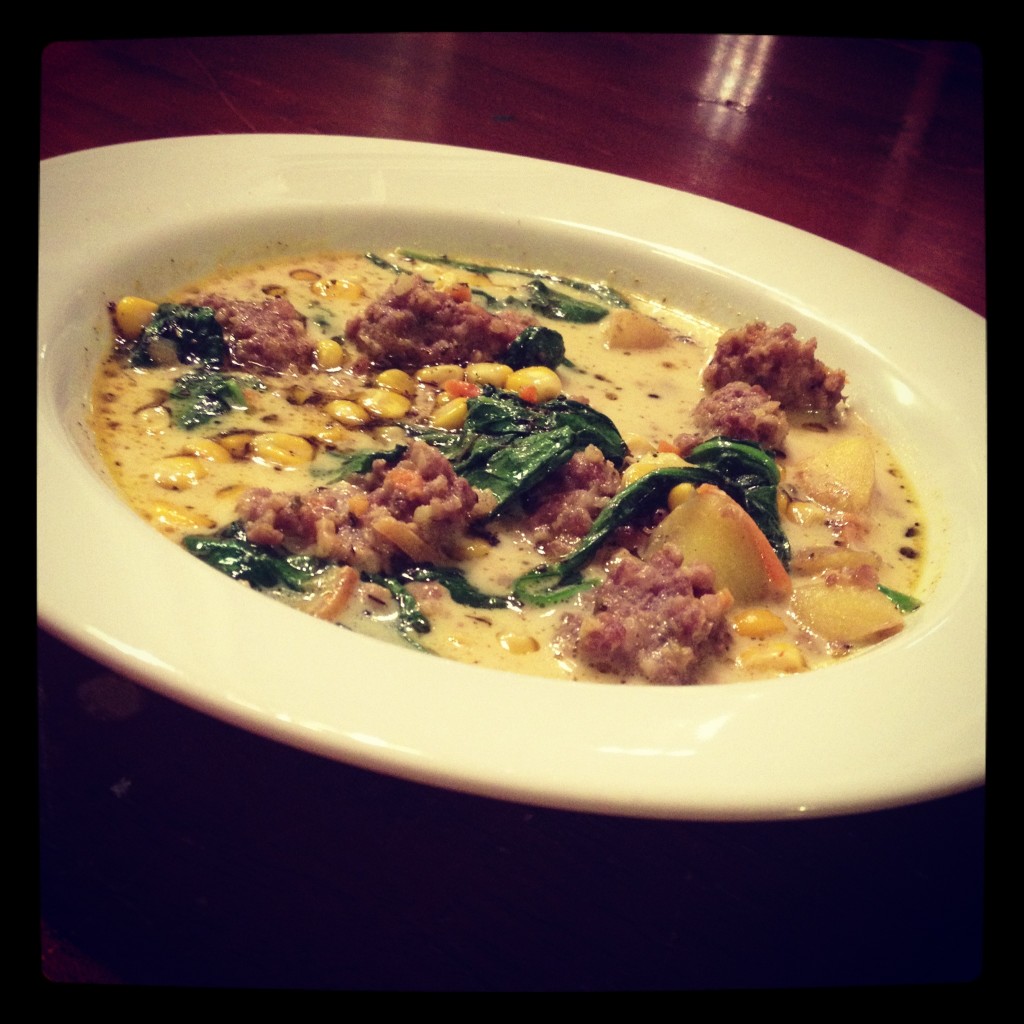 Ingredients
2 lbs. organic spicy ground sausage (no nitrates or preservatives added)
2 large organic onions, finely diced
3 stalks of celery, finely diced
5 oz organic shredded carrot
64 oz organic chicken stock (homemade if you have it)
3 lbs. potatoes, medium dice (with or without skin, it's up to you)
1 TBSP crushed organic fennel seeds
1 TBSP organic dry rubbed sage
1 TBSP organic dried thyme
1/2 tsp. organic cayenne pepper (or more to taste – we like it spicy!)
1 TBSP organic curry powder
1 tsp organic turmeric
1 tsp  powdered organic ginger (or more to taste)
3 TBSP Sugar in the Raw
16 oz fresh or frozen organic corn
16 oz  organic heavy whipping cream
6 oz.  organic fresh spinach
salt to taste.  I personally use at least 3 tsp Real Salt and sometimes more depending on the saltiness of the stock I start with.
Instructions
Brown sausage and crushed fennel seeds thoroughly in a stockpot or dutch oven. This will take a few minutes, but don't skimp on this step.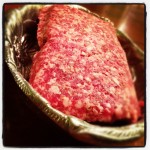 Drain the fat off of the sausage and set aside. Using the same pot, add the onions, celery, and carrots. Saute the mixture for about seven minutes, or until the vegetables are translucent and softened.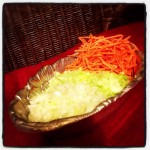 Add the sausage back to the pot and pour in the stock.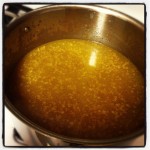 Bring the stock  with the sausage to a boil and then allow to simmer for 3- 4 hours.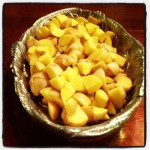 Add  the potatoes and cook at a low boil for about 10 minutes. Then, add the sage.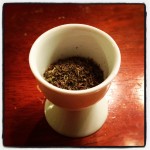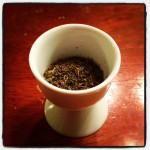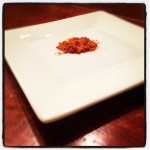 Add the curry powder, tumeric, and ginger.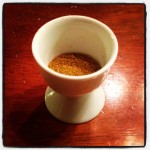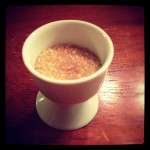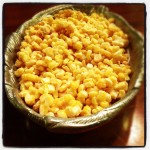 Allow to return to a boil. Reduce heat and simmer on low for 5 more minutes
Add the cream.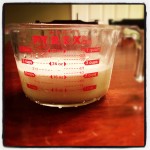 Add the spinach.
The soup is done when the spinach is slightly wilted. Taste for seasoning and add salt or pepper to your preference.
Well, there you have it. My new and improved version of Zuppa Toscana! I dare you to try it and not have an instant addiction.