My wife and I have always dreamed of purchasing land (2 or 3 acres of private, beautiful land was our goal) but the land we could afford was either way out in the boonies or not ideal.  For example, we found a 3 acre plot in 2011 that we loved at first sight but once we got our hands on the plat information we discovered that the majority of the lot's land was in a flood plain.  The land was affordable and it was the last lot available in a built out large-estate-lots neighborhood but it was the last lot available for a reason.  The old adage…"if it seems too good to be true"..was right on.  We eventually abandoned the idea of purchasing that lot and went back to enjoying life on our fifth of an acre lot.
About a year later we were driving around looking for a good piece of land again and, because of the drop in real estate values, we were hopeful that we could find a great deal on a nice piece of land. One of the last lots we visited described it's location as "backed up against Grandview Estates".  We had never heard of or been in Grandview so we were curious and found the entrance to Grandview on Google maps and headed there as the sun was going down.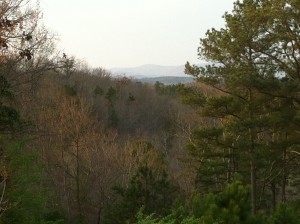 When we pulled into Grandview we were immediately taken in by the mountain views and the overall impression of the neighborhood.  We came back the next day and walked all of the lots and decided on either lot 3, 5, 9 or 10.  We called the real estate agent and expressed our interest in the properties.  We were shocked to hear how affordable these lots were and decided to move forward with purchasing lot 9.  We chose lot 9 because it was on the cul-de-sac, it offered the most privacy, it was almost 12 acres, and it had the best views.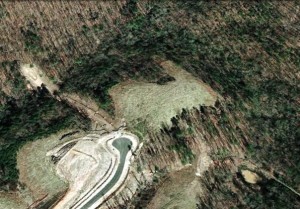 Purchasing the lot was challenging at first.  We went under contract with a contingency that allowed us time to research the land further and time to get financing taken care of.  That's when things got challenging.  No traditional bank wanted to consider providing a loan on any land over 5 acres.  The seller told us to try AGGeorgia, a local member of FarmCredit.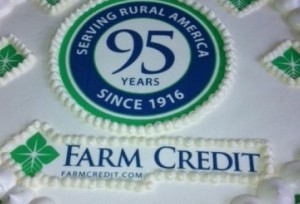 AGGeorgia's loan officer actually drove out to the property and directly checked it out for himself.  The appraisal came back high enough to support the purchase price but the AGGeorgia loan officer said he just couldn't approve the loan at that price per acre because of how drastically land values had depreciated in the last few years (and all signs were that land might continue to drop in value).  I informed the seller that I was not able to get approved for financing because the bank felt the price per acre was too high.  The seller immediately responded that they would sell it for the bank's suggested price.  Long story short we purchased the lot for less than we originally offered and it still makes us smile every time we think about what a great deal we were blessed with on the lot.  The same lots were going for 5 times as much per acre just a couple years earlier.
If you have ever dreamed of owning land you might want to consider doing some hunting now as land, like houses, has dropped so much in price that what might have taken you ten or twenty years to save for might be within reach right now.  That's our story.  If you have any questions please leave a reply and we will be sure to respond to your comments and questions. Blessings, Anthony