As some of you know, I am a father of four wonderful children. This weekend I stumbled across an unusual picture my 10 year old daughter Haven drew and left laying on the couch in our living room…it was unusual because it
was messy, didn't show off her abilities, and seemed more chaotic than artistic or purposeful: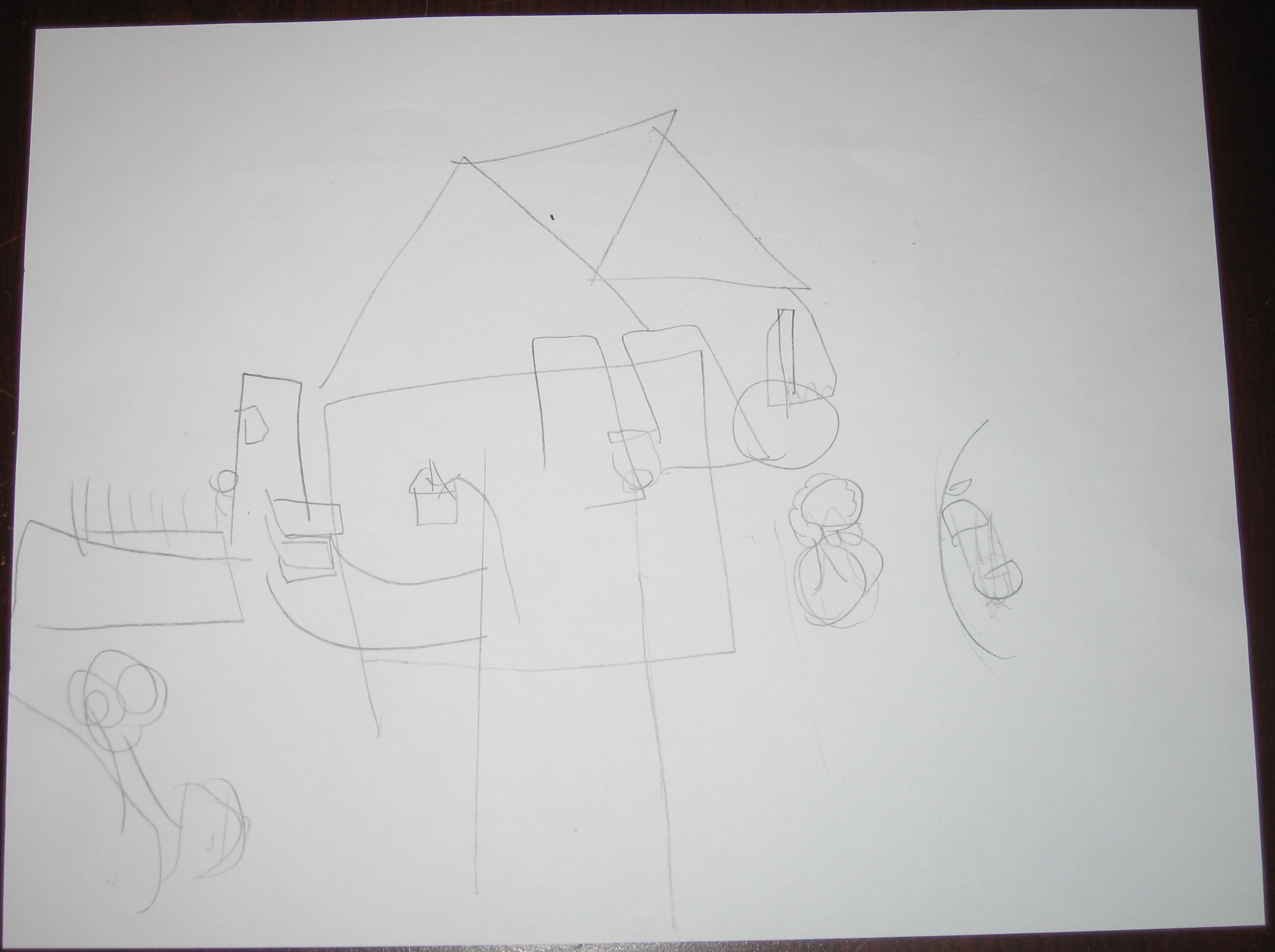 I could tell that it was supposed to be our house but I knew she was capable of more and asked her what the story was regarding the picture.  She told me that she was working on an assignment for Awanas, a Bible study for kids that she attends on Wednesday nights.  She showed me the assignment: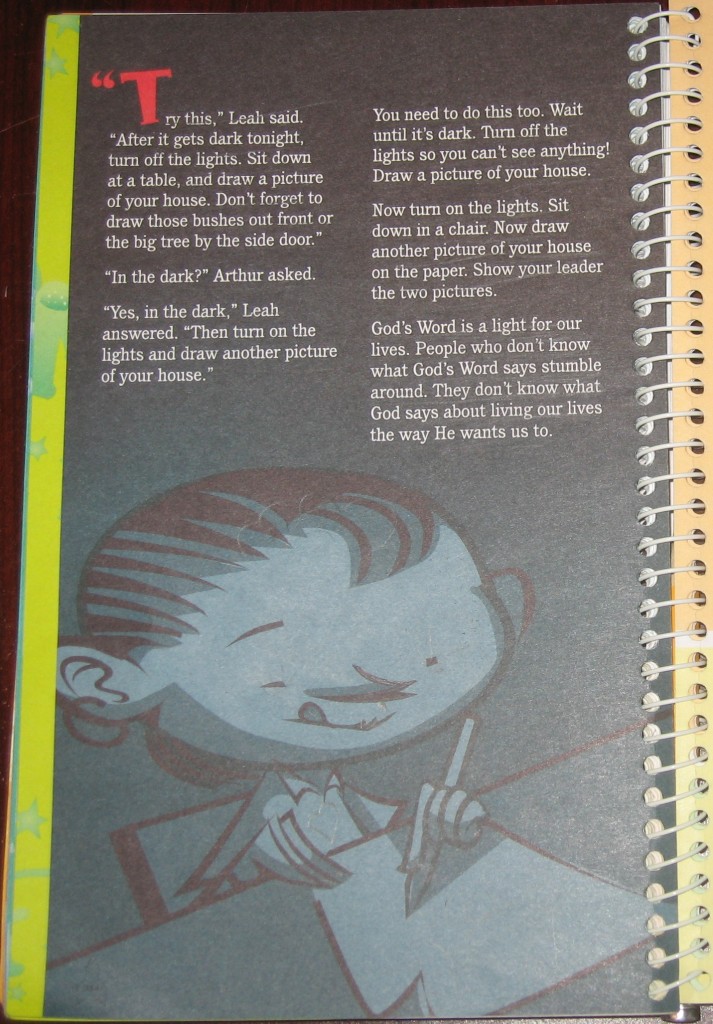 And then she showed me her second picture: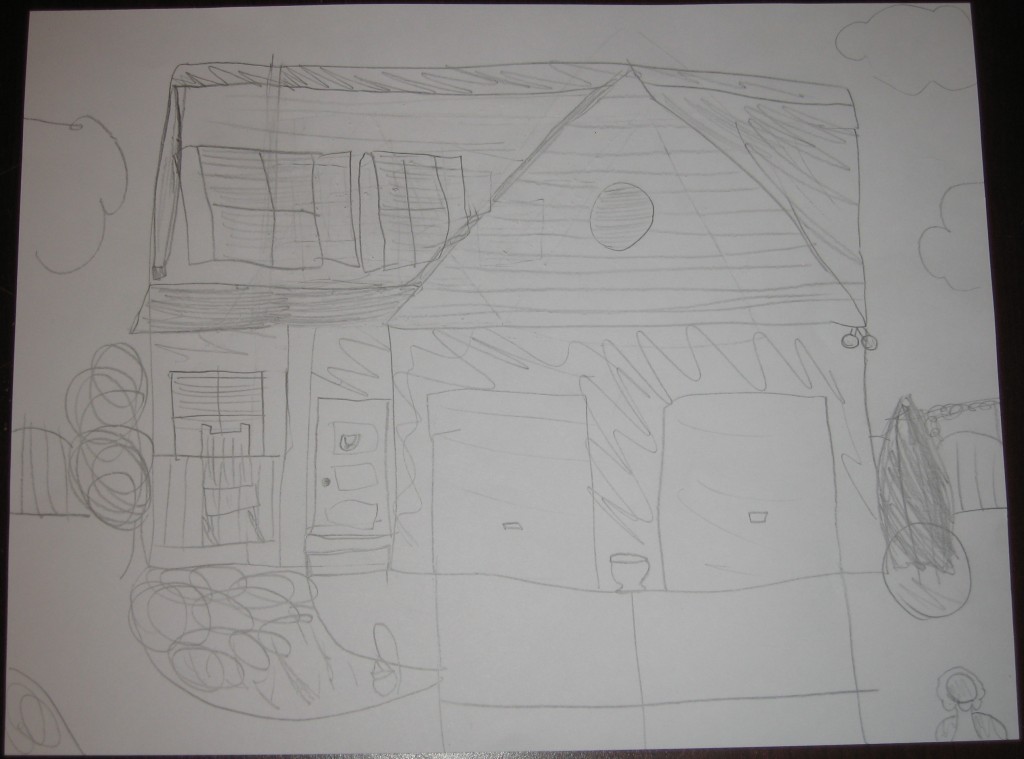 I thought this was an awesome idea for teaching kids what a difference God's light can make in our lives.  I asked Haven to explain what the lesson was trying to teach and it was clear that she understood.

Haven paraphrased:
"When we try to do things our way we usually make a mess of things and we can't see things the way they really are or the way they should be but when we turn to the Bible for help God shines his light on our lives and we can learn how to do things His way, which is much better than our way."
I think the verse the lesson used on the next page was:
Psalm 119:105 – "Your word is a lamp to my feet and a light for my path"
Although it's not quite in line with the point of the lesson, the verse that came to my mind was:
1 Corinthians 13:11-12 – "When I was a child, I spoke and thought and reasoned as a child. But when I grew up, I put away childish things. Now we see things imperfectly as in a cloudy mirror, but then we will see everything with perfect clarity.All that I know now is partial and incomplete, but then I will know everything completely, just as God now knows me completely.
I am thankful that Haven shared this with me.  It made me stop and ask myself, "Am I drawing in the dark?"
1 Peter 2:9 – But you are a chosen people, a royal priesthood, a holy nation, a people belonging to God, that you may declare the praises of him who called you out of darkness into his wonderful light
Haven reminded me that the Bible serves as a light to show us what our lives really look like.  We so often want to compare ourselves to others instead of comparing ourselves to God's standard.  We typically look for someone that is more selfish than us, or mismanages their money worse than us, or lies more than us, or doesn't help others as much as us (etc.).  It might not be so bad if we compared ourselves to people better than us but our natural tendency is to compare ourselves to the worst examples of human behavior and then we can make ourselves feel better about our poor choices and thoughts.   That's what living in darkness is all about….it's us deceiving ourselves and setting our own 'standard' (that we simply adjust as we see fit).  However, when we go to the Bible we see a perspective that makes clear the foolishness of our ways and that shines a clear light on the reality of who we are and who God wants to help us to be.
The Bible serves many purposes but one of the primary purposes is to teach us how to live an abundant life full of good deeds.  All we have to do is open the Bible and let God's wisdom give light to our eyes:
Psalm 19:8 – The precepts of the LORD are right, giving joy to the heart. The commands of the LORD are radiant, giving light to the eyes.